Used 1921 Stutz Series K 6-7 Passenger Tourer for sale in Bedford Heights, OH
Vehicle Description
The Stutz slogan was 'The car that made good in a day'. This was a popular slogan and is still remembered by many even to this day. The title was adorned on Harry C Stutz in 1911 when his driver, Gil Anderson, placed 11th at the Indianapolis 500; an amazing accomplishment and one that immediately inspired sales. The car had been built in just five weeks and was the first automobile to bear the name 'Stutz'. At Indianapolis, it had averaged 110 km/h (about 68 mph) and was only beaten by vehicles with engines much larger than its own. Stutz Motor Car of America has long been renowned for its innovation and longstanding contributions to automotive engineering. From its inception, Stutz held a reputation for building fast, durable and safe cars with the utmost in style and luxury. Stutz designed and built the first "under-slung chassis", which lowered the auto's center of gravity allowing it to turn more safely and efficiently at greater speeds, an innovation that influences automobile manufacturing to this day. Stutz was the first to use safety glass and the dual overhead cam engine. In addition, Stutz produced the quietest running and most powerful engine on the market. Only 35,000 first generation Stutz motor cars were produced in the twenty year history of the company. In fitting tribute, all Stutz manufactured during the Classic Era of the automobile (1919-1946) are now recognized as "full classics" by the Classic Car Club Of America. Chassis number 10547 was purchased new in 1921 for $4,500 by the husband of Sadie Raines of Brentwood, Tennessee. The car was sold by Mrs. Raines in 1955 to A.K. Miller for $500, with 30,370 original miles. Miller's notes indicate a new ring and pinion had been fitted prior to his purchase. Photos exist from 1955, as well as two letters from Mrs. Raines to Miller. A two page list of Miller's maintenance records indicates the engine suffered irrepairable cracking and subsequent water leakage, and the car was put into storage in 1967 with 31,924 miles on the odometer. In 1996, the car was sold at the A.K. Miller Estate auction by Christie's. Lot number 28 was described as "1922 Stutz Series K Touring Car". Mr. Ed Downey of Woodstock, Vermont was the purchaser and the sales invoice lists the car as "1922 Stutz Speedway". The Christie's catalog has a photo of the car in place in a storage shed. Downey completed a frame off restoration and found the car essentially complete. Downey changed the color from the original red to grey, a factory option. He also procured a properly dated removable head engine and replaced the broken engine original to the car with it. This engine was an option in 1921. Many photos of the car being disassembled and restored exist, along with all the receipts from Mr. Downey's restoration. In October, 2011, Thurston Jr. and Andrea Twigg-Smith of Barnard, Vermont purchased the car. At that time, the engine had two broken valve guides which have been replaced. The current mileage of 32,236 is believed to be correct. Mr. Twigg-Smith has acquired many tools to replicate those original to the car, including the correct Simplex jack. An abundance of literature and documentation is with the car. Also, some original parts that were replaced during Downey's restoration still exist and are included with the car. This car is fitted with an electric fuel pump and starts easily. Its mighty engine has the sound you would expect from a Stutz of this era. It cruises down the road effortlessly and is ready for any Classic Car Club Caravan. This is the only 1921 Stutz 6/7 Tourer to still exist!!
Vehicle Details
Location:
Bedford Heights, Ohio
Model:
Series K 6-7 Passenger Tourer
Interior Color:
Red Leather
Exterior Condition:
Excellent
Engine Condition:
Running
Drive Train:
Front-wheel drive
Seller
Vintage Motor Cars USA
Bedford Heights, OH 44146
(888) 480-6962
Similar vehicles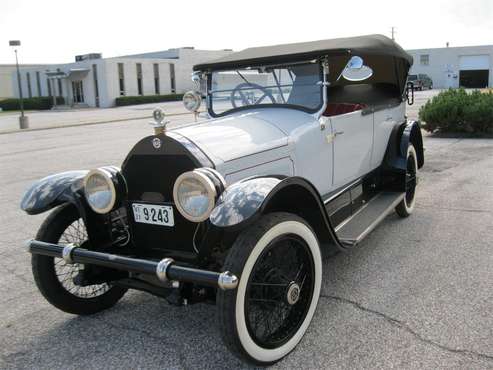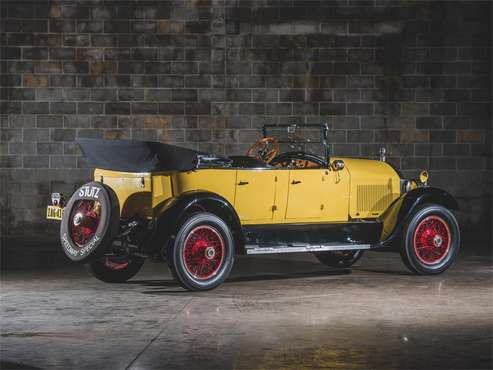 1925 Stutz Series 695 in St Louis, MO
To Be OFFERED AT AUCTION WITHOUT RESERVE at RM Sothebys' The Guyton Collection event, 4 - 5 May 2019. The sole surviving example on the potent Spee...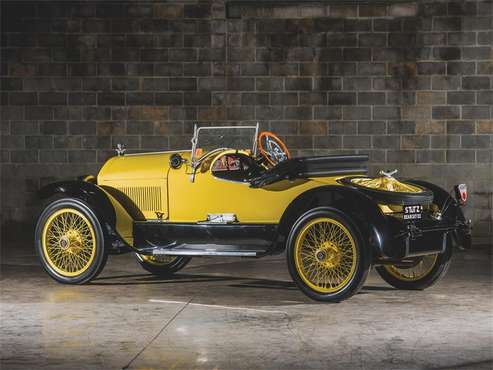 1922 Stutz Bearcat in St Louis, MO
To Be OFFERED AT AUCTION WITHOUT RESERVE at RM Sothebys' The Guyton Collection event, 4 - 5 May 2019. One of the great Jazz Age American sports car...
Recently viewed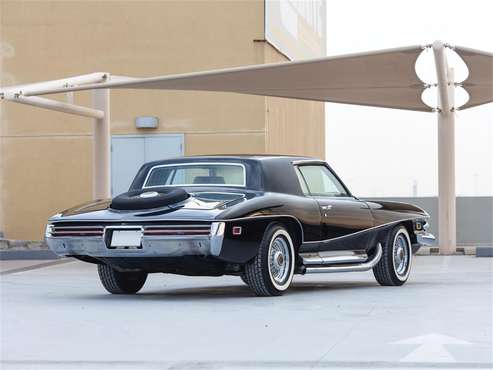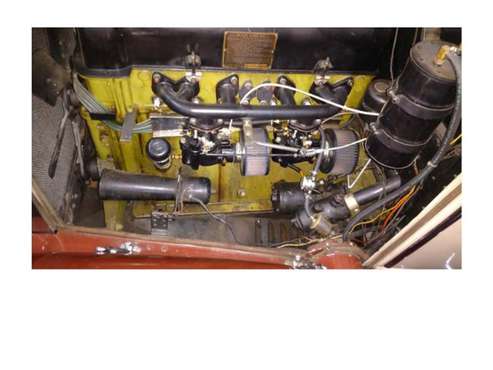 1929 Stutz Blackhawk in Cadillac, MI
1929 Stutz Blackhawk 5 Passenger Sedan restored. Car Runs/Drives and was nicely restored. Vehicle is solid older restoration---------- a strong 8 o...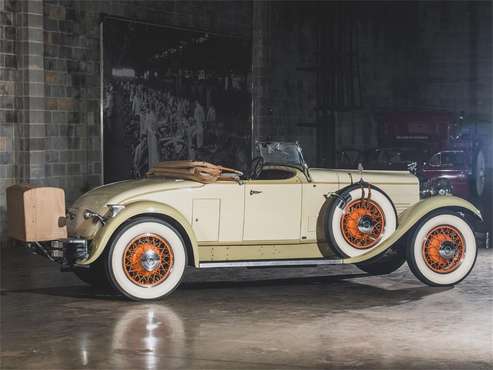 1930 Stutz Model M in St Louis, MO
To Be OFFERED AT AUCTION WITHOUT RESERVE at RM Sothebys' The Guyton Collection event, 4 - 5 May 2019. Very attractive original coachwork; wonderful...