Used 1980 Pontiac Firebird Trans Am Turbo Indy Pace Car Edition for sale in Charlotte, NC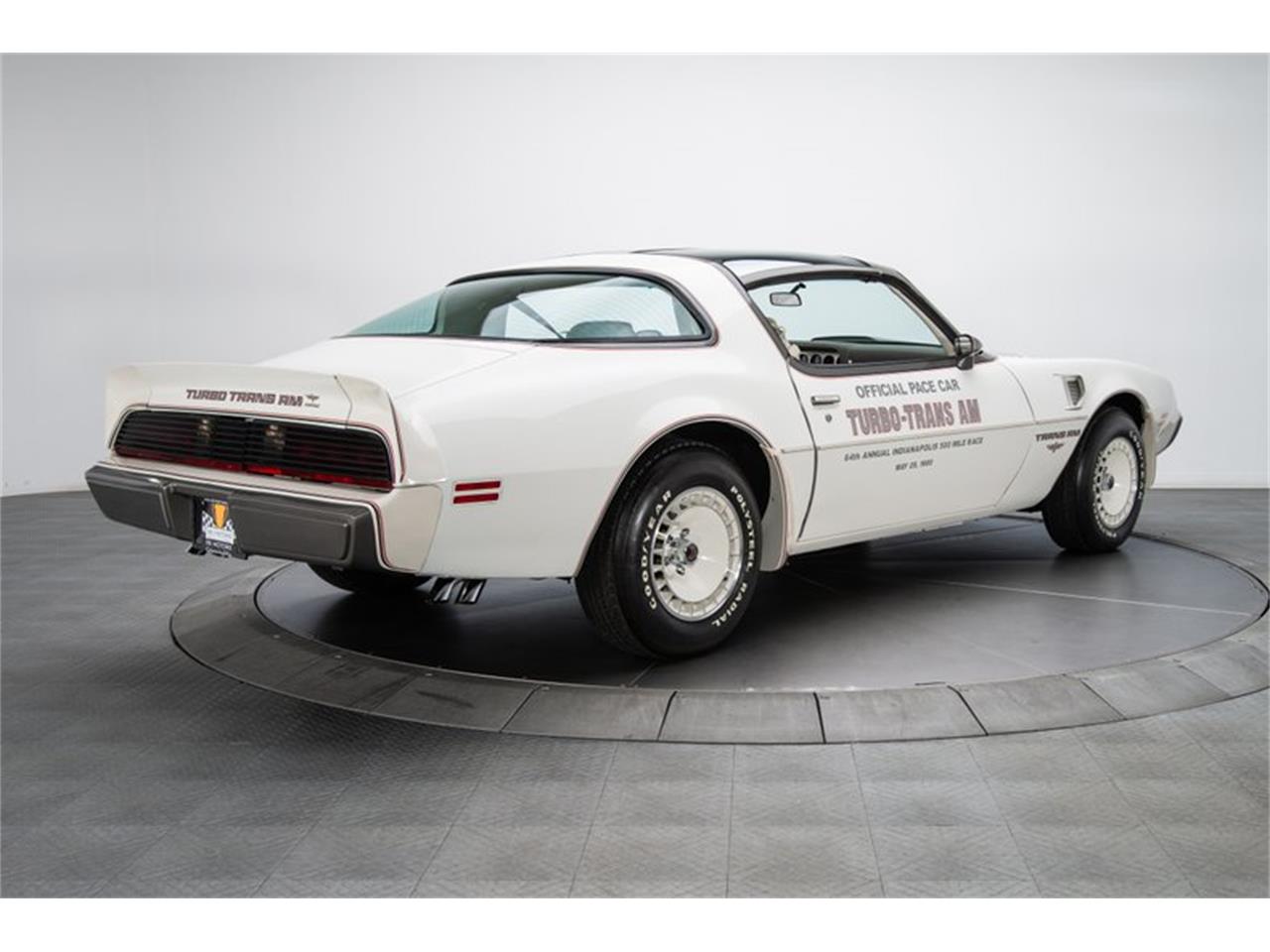 Vehicle Description
What happens when you take an old school pony car that's experiencing a huge resurgence in popularity, throw in a rare special edition trim package that's complete with a unique powerplant, and top everything off with one-of-a-kind survivor status? You get this all-original, 270-mile Trans Am Turbo Pace Car! By now, you probably know how much we love seeing and selling second generation Trans Ams. And you might even remember that we've already sold a couple of low mileage turbo cars. Well, in keeping with tradition, this crisp Pace Car is a choice classic that's showroom-fresh in virtually every way. And, as one of only 5,700 cars built to commemorate the first time one marque paced both the Indianapolis 500 and Daytona 500 in the same year, this storied coupe is one of the most exclusive Pontiac's ever built. If you're a savvy collector who's looking for some awesome American muscle that you can spend a little money on now and get a big return on later, congratulations, you've found your next classic! BUILT TO BE SEEN Beginning life at GM's storied Norwood manufacturing facility, and meeting its first owner at Crookshanks Pontiac in Rupert, West Virginia, this pristine Pace Car is one of the cleanest, all-original Pontiacs we've ever offered. Thanks to almost four decades of exceptional maintenance, the car presents almost as well today as when it drove off the showroom floor. A bright coat of correct Cameo White lacquer dresses a 100% original body that's straight, solid and free of major imperfections. On top of that ghost-white pigment, tri-color outlining stripes perfectly complement a 5-color Turbo Bird. Factory-applied Indianapolis 500 door stickers add just enough visual pop to complete the car's striking and official look. And since this Trans Am has never been fully disassembled, it displays wholly accurate, and surprisingly tight, factory panel alignment. The 1980 Trans Am Turbo ushered in a new approach to traditional Pontiac performance, and the appearances of Pontiac's wildly successful special edition packages were updated accordingly. At the front of the car, pliable urethane centers familiar Pontiac grilles below a bright arrowhead and pristine headlights that are framed in body-matched buckets. Behind that bumper, a requisite Turbo Hood, ending a decade-long run of top-of-the-line Trans Am Shakers, features an optional 3-light turbo system. At the back of that hood, black-trimmed Soft Ray glass supports mirrored Fisher T-tops. Beneath that greenhouse, Ontario Gray sport mirrors reflect tape-striped door handles and bright edge guards while monochromatic trim spears frame 4-color call-outs, factory fender vents and aggressive wheel spoilers. And at the back of the car, a contoured D80 spoiler hangs a third 4-color call-out above blacked-out taillights and polished side-splitter exhaust tips. PONTIAC POWER By 1980, at the hands of government-mandated emissions standards, performance had almost been legislated out of existence. That led to innovative and creative powerplants like the turbocharged V8 under this Poncho's turbo-specific hood. All-original, "YL" stamped and "301T" branded, that 301 cubic inch mill makes substantially more twist than the mighty 6.6 liter it replaced, and all while being significantly more efficient. Conceived as an economy offering, the Pontiac 301 was beefed up with a better block design, lower compression pistons, a better cam, a better crank and a unique, single-plane intake in preparation for a Garrett TBO-305 blower. Once that fan was installed, it created a waste-limited 9psi of boost on its way to helping the 301 achieve 236 horsepower and a 345 lb./ft. of torque. Riding below a factory installed heat shield that prevents the paint on the car's hood from bubbling, that turbo is fed by a high-pressure fuel pump, cooled by a high-pressure oil pump, and breathes through turbo-specific exhaust manifolds. A YL 301-specific M4ME 800cfm Quadrajet rides in front of a correct HEI distributor, which shoots spark through fresh gray plug wires. All the hard parts around the motor, from the belt driven accessories to the brake booster and turbo-mandated air conditioning, appear to be factory original pieces. And, as far as appearance goes, the clean engine bay's Satin Black paint contrasts well with GM's familiar Corporate Blue block skin. PONTIAC PERFORMANCE Beneath this Trans Am, a clean and solid undercarriage tells the story of 38 years of excellent caretaking. Behind the big engine, an original Turbo-Hydramatic 350 3-speed funnels torque through a trusty 10-bolt axle that's finished with a correct G80 posi and correct, 3.08 gears. That drivetrain rides a correct WS6 suspension, which aligns larger sway bars, better shocks and better springs with tighter steering and power-assisted discs. At the middle of the car's undercoated floors, original exhaust hangs a factory converter in front of factory replacement mufflers. And power meets the pavement through pristine Turbo Wheels, which twist 225/70 Goodyear Polysteel Radials around red bird center caps. THERE'S NO STYLE LIKE 1980S STYLE Inside this Pontiac, an all-original Oyster interior utilizes an optional combination of Doeskin vinyl and Hobnail cloth to create sophisticated, distinctly '80s aura. Firm and comfortable seats are nicely patterned pieces that feel every bit as supple as they look, and original carpet shows very little wear. Between those seats, a clean console plants chrome power window switches behind an engine-turned shift plate. At the front of the car, an engine-turned instrument panel frames crystal clear gauges above factory climate control and a correct Delco-GM seek/scan cassette player. At the sides of the car, excellent Oyster door panels feature bright Turbo Bird embroidery. In front of the driver, an attractive Formula Steering Wheel tops an optional, tilting column. And behind the cockpit, the car's clean trunk features original decals and a correct Space Saver spare tire. HISTORICAL INFORMATION Turbo Trans Ams came from the factory as fully optioned cars. Luckily, the sale of this low-mileage time capsule includes both its original Window Sticker and a copy of its original Build Sheet. The following is a list of optional equipment printed on the car's Build Sheet and, for the sake of continuity, corresponding prices from its Window Sticker. AK1: Oyster seat belts A01: Tinted glass A31: Power windows BS1: Insulator pack ($34) B18: Custom interior B22: Door pad emblems B77: Black windshield molding B82: Body emblem delete B84: White bodyside moldings ($46) B93: Door edge guards ($14) B89: Black backlite molding B97: Rear wheel spoilers CC1: Removable roof hatches C49: Electric rear window defogger ($107) C60: Air conditioning D34: Visor mirror ($7) D35: Left-hand remote and right-hand manual sport mirrors D53: Hood applique D80: Rear decklid spoiler D92: Door handle tape stripes GU4: 3.08 axle G80: Posi-traction rear end JL1: Custom pedal pads J65: 4-wheel disc brakes K15: Vapor return line K30: Cruise Control ($112) K73: 70-amp alternator LU8: 301 cubic inch turbocharged V8 that's equipped with a 4-barrel carburetor M33: 3-speed automatic transmission NK3: Form...for more information please contact the seller.
Vehicle Details
Location:
Charlotte, North Carolina
Model:
Firebird Trans Am Turbo Indy Pace Car Edition
Exterior Color:
Cameo White
Seller
RK Motors Charlotte
Charlotte, NC 28269
(888) 679-5738
Similar vehicles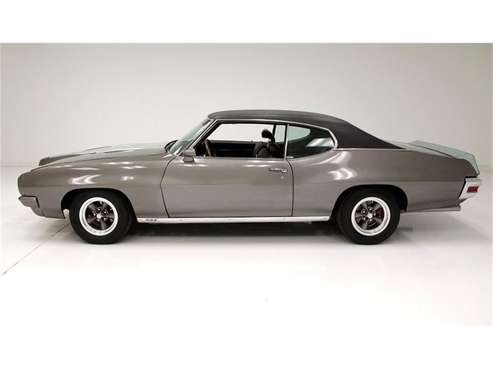 1972 Pontiac LeMans in Morgantown, PA
1972 Pontiac LeMans There's lots of discussion around as to what exactly is the difference between a GTO and a LeMans, both mid-size A body cars offered by Pontiac. In 1969 the difference got smaller because of certain options that could be order...
1987 Pontiac Firebird in Colcord, OK
REBUILT BLOWN 383 ENGINE. 700R AUTOMATIC TRANSMISSION.9' FORD REAR END, 3 LINK SUSPENSION WITH AIR BAGS,RESTORED BACK HALF CAR, 4 WHEEL DISC BRAKES, POWER STEERING,STREET LEGAL. YOU CAN DRIVE ANYWHERE
Recently viewed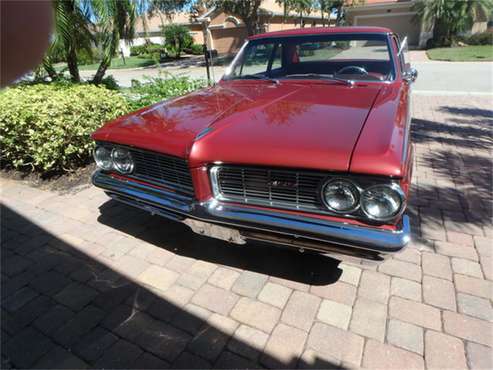 2009 Pontiac Solstice in Weatherford, OK
2009 Pontiac Solstice GXP 2.0L 4-cyl. VIN 1G2MG25X09Y000047 Turbo 5-speed Manual This 2009 Pontiac Solstice is number 47 out of 1,152. It comes equipped with an additional soft top factory approved turbo upgrade, tinted glass. I have additiona...
1962 Pontiac Catalina in Cadillac, MI
1962 Pontiac Catalina Cameo White over Tri-Color red inter/ Super duty Borg Warner 4 speed and Super duty dual Quads and Alum intake package period correct/ 8 Lug Alum wheels org/2:73 Pos-Traction/ Car is really amazing! Featured in High Performan...