Used 1929 LaSalle 328 for sale in St. Louis, MO
Vehicle Description
Beautifully restored 1929 LaSalle Series 328 4-Passenger Phaeton! Gorgeous color combination of Calais Blue and Galahad Gray! Professionally restored by John Stinger and recipient of several AACA awards!CCCA Full Classic! Drives as nice as it looks! One of the nicest in the world! 1929 LaSalle Series 328 Background: In the preceding days leading up the Great Depression, Cadillac Motor Company was introducing several new innovations to their line-up. With Cadillacs popular LaSalle marque not left out, these elegant cars now had the cowl lamps relocated to the front fenders giving off a much more prestigious look. Mechanically, improvements included a four wheel braking system, a smoother easier shifting transmission, double-acting Delco hydraulic shock suspension, fully adjustable front seat, and shatter-proof Safety-Plate glass. Under the hood for the LaSalle in 1929 was a 328ci L-head V8 engine, hence the Series 328 name was given. 1929 LaSalle Series 328 Info: We are very excited to offer this 1929 LaSalle Series 328 4-passenger Phaeton finished in factory code correct Calais Blue with Galahad Gray belt panels and wheels! The high gloss black fenders are matched by a soft black leather interior with black canvas top and beautifully fitted side curtains. Features include a sporty 125 wheelbase, 3-speed Synchro-Mesh Silent-Shift manual transmission, dual side-mounted spares with rearview mirrors, wind wings, rear-mounted trunk, Trippe Safety forward Speedlights, and carpeted interior. This expertly restored car was preserved for many years in Westport, Massachusetts parked in a barn through the early 1960s. Upon discovery by George Grew, he drove it home 18 miles without falter to New Bedford, MA with sincere intentions of restoring it to its former glory. As time went by, and other cars came to his attention, he settled on owning an already restored Simplex and sold this LaSalle on to his friend, John Stinger, who took on the task. It was enjoyed and shown by Mr. Stinger, and when the time came to sell it on again, Mr. Grew gladly purchased it back for his collection. Even today, after the years have passed, this award winning restoration continues to shine in excellent shape! As a recipient of several AACA awards from Hershey gatherings, it was also invited to the 2009 Newport Concours dElegance in Rhode Island. Mr. Grew was a very active member in the automotive community being the President of his regional chapter of the AACA, president of the South Shore Antique Auto Club, member of the Profile Antique Auto Society, Veteran Motor Car Club of America, Horseless Carriage Club of America, Pioneer Touring Club, and on the Massachusetts Association of Antique Auto Club board of directors. After George Grews passing in February 2011, it traded hands to another longtime collector and pre-war automobile enthusiast here in southeastern Missouri. It has since been beautifully recommissioned and detailed to be ready for shows or touring. One has to marvel at the factory color selection of this LaSalle, along with the superb attention to detail of how the restoration was carried out. It truly is as wonderful to admire from underneath as it is from above. It starts with complete ease and idles perfectly! The steering and brakes are tight and responsive. You would be hard pressed to find one nicer, or any car with such graceful body stylings! Please feel free to call with questions or to schedule a chance to view in person. Thanks for looking!
Vehicle Details
Location:
St. Louis, Missouri
Exterior Color:
Calais Blue/ Galahad Gray
Seller
St. Louis Car Museum
St. Louis, MO 63114
8778404175
Similar vehicles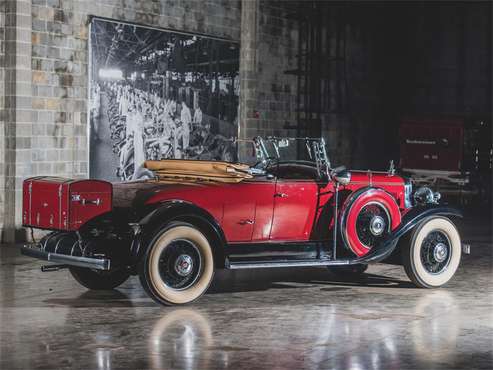 1931 LaSalle Roadster in St Louis, MO
To Be OFFERED AT AUCTION WITHOUT RESERVE at RM Sothebys' The Guyton Collection event, 4 - 5 May 2019. Acquired from the famed Phillip Wichard Collection; two owners since 1967 Attractive, well-preserved restoration by Walter Seaburg Original body,...
1932 LaSalle 345B in Volo, IL
This beautiful LaSalle exudes Cadillac quality from bumper to bumper. Body styled like close couple sedan with dual side mounts. Body is excellent low miles; believed 67,144 actual and clad in new paint - medium blue with black fenders. Fisher bod...
1940 LaSalle Convertible Sedan in Morgantown, PA
1940 LaSalle Convertible Sedan Cadillac saved the best for last, and few would have guessed from the 1940 models that LaSalle was near the end of its road. Wheelbase was now lengthened to 123 inches, and horsepower edged up to 130, thanks to a la...
1940 LaSalle 52 in Simpsonsville, SC
Available for purchase is one Very RARE 1940 Lasalle Special Series 52. This is a Superb example of this one only body style for Lasalle. 1940 was also the last year that the Lasalle brand was produced. A Beautiful car inside and outside. Turn the...
Recently viewed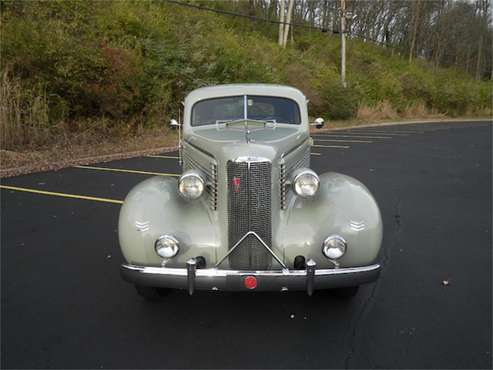 1937 LaSalle 50 in Milford, OH
LaSalle was a brand created by Alfred Sloan of General Motors and designed by the recently recruited, Harley Earl, to fill the niche between Buick and Cadillac. It represents the introduction of the stylists' era towards design and production. Man...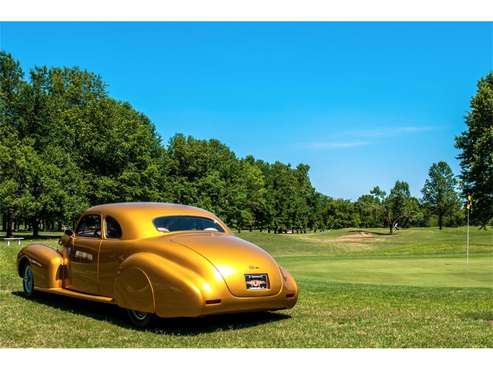 1940 LaSalle Coupe in St. Louis, MO
1940 LaSalle Custom Coupe Rarely seen 5 window LaSalle Coupe Custom restoration, finished in Candy Gold 350 CID LT1 fuel-injected V-8 engine Three-speed automatic transmission Air-conditioning, power steering, power brakes and power leather seats ...
1938 LaSalle 50 in Lansing, MI
1938 LaSalle Business Coupe Resto-Mod. LaSalle was the sister brand to the Cadillac and was the brain child of Harley Earl and from 1927 – 1940 filled the gap between Buick and Cadillac. This Business Coupe Series 50 has been restored and the out...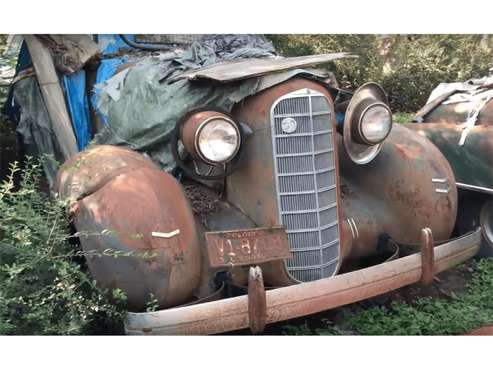 1936 LaSalle 50 in Midlothian, TX
1936 LaSalle Series 50 Sedan For Sale $6,600 Will consider reasonable offers. Complete project car in need of total restoration Straight 8 engine Jim has about 100 cars and trucks for sale watch videos and see if he has what you are looking for......