Used 1936 LaSalle 50 for sale in Midlothian, TX
Vehicle Description
1936 LaSalle Series 50 Sedan For Sale $6,600 Will consider reasonable offers. Complete project car in need of total restoration Straight 8 engine Jim has about 100 cars and trucks for sale watch videos and see if he has what you are looking for...........here are a few others he has for sale 1940 LaSalle Series 52 Deluxe 2 Door $11,000 1939 LaSalle 2 Door Touring Sedan $9,000 1938 LaSalle 4 Door Muscleback $4,000 1942 Cadillac Series 63 4 Door Fastback no engine or tranny $2,500 1935 Cadillac 4 Door Trunkback no engine or tranny $2,500 1941 Cadillac Series 62 4 Door $2,200 1934 Cadillac 4 Door $5,500 1952 Chrysler Windsor Deluxe 2 Door Hardtop $4,500 1939 Cadillac Series 60 Special Fleetwood complete car $5,500 1955 DeSoto Fireflight Adventurer Series 2 Door 291 V8 Hemi $5,000 2-1968 Cadillac El Dorados $4,500 for white one and $4,000 for bronze one 1960 Cadillac Fleetwood 2 door hardtop $5,000 1958 Chevrolet Wrecker $3,500 1949 Chevrolet Wrecker $2,700 Sold! Sold! Sold! And many more and Jim also has parts for sale watch videos https://youtu.be/g0lSpEekueQ https://youtu.be/mfk11DO8wbU https://youtu.be/M1jyHUqSDPU https://youtu.be/RPkum6JwU6o https://youtu.be/plO6D_AxQAE https://youtu.be/ebLxisQNkWA https://youtu.be/P9boU2cGFLk https://youtu.be/0xWNu_S466M https://youtu.be/nR7iyS2mut0 https://youtu.be/jXPt35TALe8 https://youtu.be/v6VIm5tc8f4 https://youtu.be/QALNPDyfsSw https://youtu.be/2QHKn0tVRu4 https://youtu.be/owYjjsCTguM https://youtu.be/Izw1mdK01FQ https://youtu.be/MKTSdc90gDU https://youtu.be/fuUZc-LKuNA Call or text Jim Hannah the owner for more info at 817-938-1460 or email at carcrazynut@gmail.com Or call or text Gary for more info at 972-935-1660 or email at gary@atouchofclassicstx.com Watch our videos andsubscribe to our YouTube channel here: https://www.youtube.com/user/garygreer56/videos Need financing? Click here to apply- https://www.jjbest.com/auto-finance/collector-car-financing.aspx?Source=10596
Vehicle Details
Location:
Midlothian, Texas
Seller
A Touch of Classics
Midlothian, TX 76065
(833) 842-3322
Similar vehicles
1938 LaSalle 50 in Lansing, MI
1938 LaSalle Business Coupe Resto-Mod. LaSalle was the sister brand to the Cadillac and was the brain child of Harley Earl and from 1927 – 1940 fi...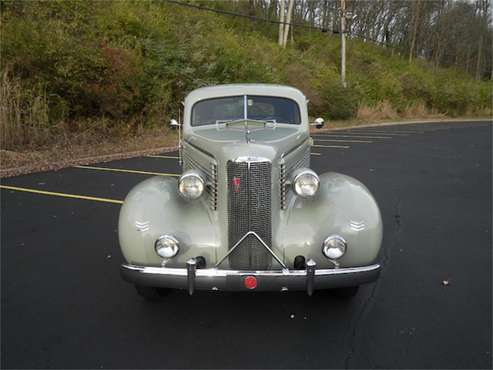 1937 LaSalle 50 in Milford, OH
LaSalle was a brand created by Alfred Sloan of General Motors and designed by the recently recruited, Harley Earl, to fill the niche between Buick ...
Recently viewed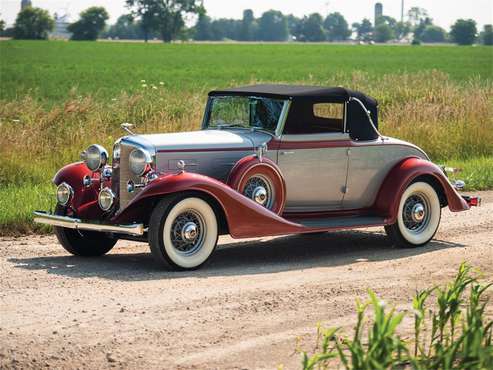 1933 LaSalle Coupe in Auburn, IN
To Be OFFERED AT AUCTION at RM Sothebys' Auburn Fall event, 29 August - 1 September 2019. Estimate: $125,000 - $150,000 Flathead V-8; floor-shift ...