Used 1948 Pontiac Silver Streak for sale in Lithia Springs, GA
Vehicle Description
The chances of you pulling up to a local gathering and seeing someone behind the wheel of anything like this ride are pretty remote. Skilled workmanship, uncompromising originality and tons of original vintage appeal combine to yield a result so outstanding that you can't help but smile at the sight of this 1948 Pontiac Silver Streak Woody Wagon. It's carrying period correct power underneath its hood and comes with a folder's worth of receipts to back up the extensive work performed to bring it to its current level of awesomeness. Woody station wagons are a rare enough sight to begin with, but this Pontiac takes that rarity to a whole new level. This is a stare inducer of the first order - it's a sizable vehicle, broader and longer than nearly any Woody you're likely to encounter - and the level of authenticity it displays is really something to behold. Sporting a lengthy hoodline and the opulent curvature of the sedans from its era, its exterior is in great form, wearing a coat of beige paint that has a silky smooth finish and a nice shine and, of course, that wood siding on the cabin is a showstopper. The siding is actually original to the car itself and is in unusually strong condition, with no splintering to be found and a nice, consistent coloring. There's quite an array of chrome also on board and it's also in top form - when viewed from the front, the combination of the front bumper and grille with its thick horizontal bands is particularly impressive. Open one of those wood-clad doors and you'll see an interior that remains in its original configuration and holds to those same high standards found outside. The two rows of maroon bench seats are plushly padded and broad, and there's a substantial amount of real estate separating them to ensure maximum leg room for your backseat passengers as they loom over an expanse of fresh matching carpet. The seating is bracketed by the well-prepped wood of the inner doors to create a vintage driving environment unlike any other. Just beyond the ivory colored factory steering wheel with its ornate centerpiece lies a dash that's also in top form, with original gauges that function just as intended that are protected by crystal clear lenses and control switches and knobs all securely in place. Even that sizable factory clock mounted on the glove box is working. The driving experience this vintage wagon offers is surprisingly solid. A period correct 248 cubic inch inline 8 cylinder fills a big part of the lengthy engine compartment, which is a considerable feat. Surrounded by freshly painted components and clean surfaces, the engine is in good form, firing up promptly and teaming with a 4-speed automatic Hydramatic transmission that became an upgraded option the very year this '48 rolled off the assembly line. Between the road-readiness of the engine and the renowned durability of the transmission - it was literally battle tested during WWII and could be found in several tanks that were in service at the time - this is a solid drivetrain. A number of components, including the brakes, radiator, starter, generator and a substantial portion of the wiring were also recently replaced to improve reliability. A set of 16" period-correct wheels wearing pristine 6.50-R16 whitewall tires completes the look of this singular classic in just the right fashion. Cutting an appearance truly in a class by itself and featuring a level of drivability that's downright rare in a car of its era, this 1948 Pontiac Silver Streak Woody Wagon presents a seldom seen opportunity. Call today!
Vehicle Details
Location:
Lithia Springs, Georgia
Seller
Streetside Classics - Atlanta
Lithia Springs, GA 30122
(866) 979-7536
Similar vehicles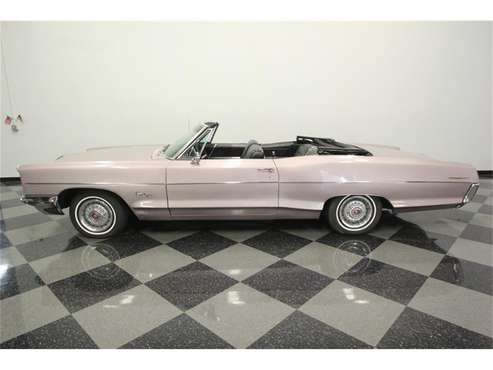 1966 Pontiac Catalina in Lutz, FL
Pontiac really understood how to bring performance and luxury in equal measures. The best way to see it is on this 1966 Pontiac Catalina convertibl...
Recently viewed
1937 Pontiac Silver Streak in Cadillac, MI
1937 Pontiac Silver Streak Coupe, All Steel, 454, 400 Trans, power seats, power windows, everything works, lights, blinkers, horn, upgraded gauges,...