Used 1951 Fiat Stanga Barchetta for sale in Westport, CT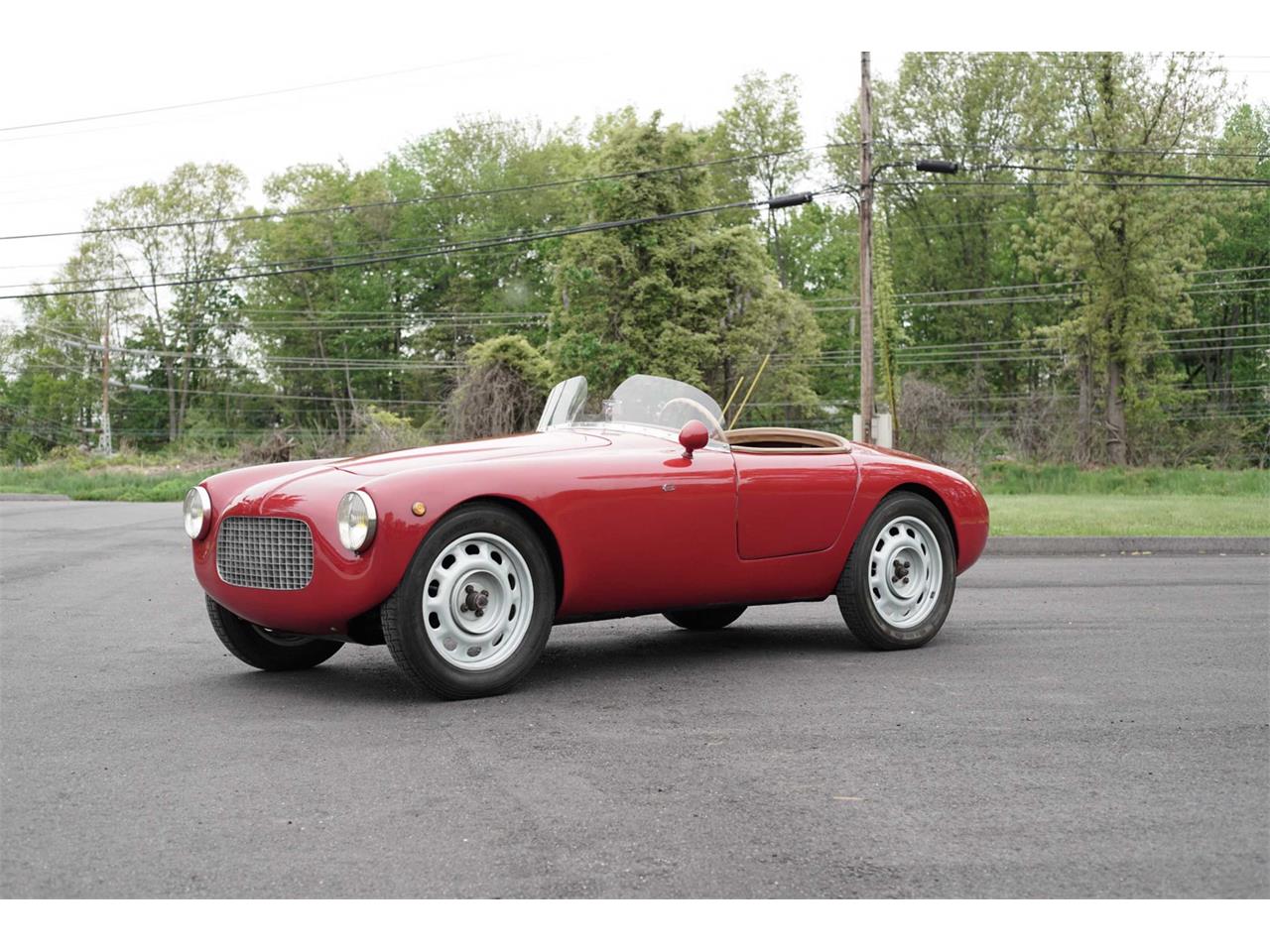 Vehicle Description
Of all of the Italian competition cars that ever graced the race track, Fiat was a name that loomed large. Formed in 1899, Fiat's cars were running races long before many other companies were even building a car. Fiat's cars dominated many competitive events for decades and they performed well in their own right, but they also served as the perfect platform for many of Italy's best competition cars. In 1949, brothers Gianfranco, Sandro, and Camillo Stanga formed a company with the sole purpose of assembling competition cars using the best possible components throughout Italy. By the early 1950s they were offering some of the fastest cars in Europe when they set about to create a masterpiece. With a chassis from Fiat, an engine from Giannini, and styling by Motto, they created just seven Stanga Barchettas for competition use. The story starts with Stanga acquiring a Fiat 500 chassis and upgrading it with a redesign using lightweight tubular steel and also reworking the suspension and steering components to competition specifications. Next came a competition engine by Giannini. Brothers Attilio & Domica Giannini were building some of the finest competition engines in the country and were considered the best at what they did. Giannini's race tuned Fiat engine was been bored to 600cc and was also paired with twin Weber carburetors, a four-speed close ratio gearbox, and a high-compression head. The combination of the Giannini brothers engineering skills and Stanga's chassis refinements made for a car like no other, but there was one more element needed to bring about a legend and that was a body. The great coachwork of Motto of Turin proved to be the finishing touch on what would become this historic Italian racecar. Although Motto was best known as a carrozzeria for lightweight competition cars on a one-off basis, they were no strangers to the business of custom coachwork as their designs were found on such great marques as Ferrari, Delahay, Renault, and Lancia. Motto's bodies also found their way to the other side of the pond as well with creations built on several Cadillac and LaSalle chassis. So sophisticated was their work that two of their biggest admirers were Virgil Exner and Ray Loewy. The secret to Motto's success for their light-weight competition cars was a clean and elegant design with simple lines that were smooth and flowing and were void of any unnecessary trim or adornments. It was through the combination of these three entities that this offering, a 1951 Stanga Barchetta with coachwork by Motto was created. To say that this Stanga Barchetta is rare is an understatement as it is just one of seven built with only two wearing coachwork from Motto. The refinements made by the Giannini brothers coupled with Motto's lightweight body made for a car that could race with the very best. This Stanga is a veteran of the heady days the Italian racing circuit and according to John DeBore all seven of the Stanga Barchettas competed in the famed Mille Miglia in the early 1950's which includes this car. With its stellar racing past this Stanga is eligible for any vintage racing or rally event. It has also recently underwent a full service and is now ready for touring of any distance. It takes a distinct set of circumstances to create a work of art, but at one shining moment the efforts of Stanga, Giannini, and Motto all came together to create a very special part of Italian competition history. This 1951 Stanga Barchetta is a car that carries a pedigree from several sources and this is proudly displayed in the badges it wears from all of its creators, As such, it is a car that deserves a special place in a special collection of famous unusual racecars. Its rarity, value, and condition are surpassed only by its longing for the open road.
Vehicle Details
Location:
Bridgeport, Connecticut
Seller
Dragone Classic Motorcars
Westport, CT 06880
(888) 544-1443
Similar vehicles
1979 Fiat 124 in Stanley, WI
Excellent running and driving 2000 Spider - same owner last 25 years! Only 3 owners known, former NC car. One repaint (originally Blue). Original i...
1982 Fiat Spider in Barrington, IL
Overview Since 1999, Roadster Salon has been passionately restoring and modifying Italian convertibles. As the largest resource for Spiders in Nort...
Recently viewed
1971 Fiat 500L in Denver , CO
Worldwide Vintage Autos is pleased to present this 1971 Fiat 500. HISTORY The Fiat 500 (Italian: Cinquecento, Italian pronunciation: [?t?i?kwe't?...
2014 FIAT 500L in Lancaster, PA
2014 FIAT 500L Easy Hatchback for sale. Red with gray cloth interior. 1.4L Turbo 4-cylinder, 6-Speed Manual transmission, power windows, power lock...