Used 1954 Nash Metropolitan for sale in Port Townsend, WA
Vehicle Description
I am representing and assisting an elderly car enthusiast friend who has been a long time collector of primarily post-war American classic automobiles who desires to reduce his inventory. Some are originals in surprisingly good condition while others have had varying degrees of professional restoration. Most vehicles were purchased in the Chicago area 20 to 35 years ago and initial restorations were undertaken, if required, at that time. Most all of the vehicles were not driven but were put on display and have since been stored in ventilated, insulated dry storage. Currently all vehicles reside in dry storage in Port Townsend, Washington. Please be advised that the owner will share in reasonable transport costs. Also note that all reasonable offers will be seriously considered. T he vehicle featured in this ad is a 1954 Nash Metropolitan hard top, Mardi Gras exterior with red and white interior, which was converted to a convertible and later retrofitted back to a hardtop as per original specifications. It includes new paint, plating and whitewall tires and is rust and dent free. 24,751 miles on the odometer with 3-speed standard transmission…Asking $11,900 VIN# 1251 From Wikipedia: The Nash Metropolitan was an American automobile that was sold from 1953 to 1961. It conforms to two classes of vehicle: economy car and subcompact car . In today's terminology the Metropolitan is a "subcompact" but this category had not yet come into use when the car was made. The Metropolitan was designed in the U.S. and it was patterned from a concept car , the NXI (Nash Experimental International), that was built by Detroit -based independent designer William J. Flajole for Nash-Kelvinator . [10] It was designed as the second car in a two car family, for Mom taking the kids to school or shopping or for Dad to drive to the railroad station to ride to work: [11] the "commuter/shopping car" with resemblance to the big Nash, but the scale was tiny as the Met's wheelbase was shorter than the Volkswagen Beetle 's. The NXI design study incorporated many innovative features, and attempted to make use of interchangeable front and rear components (the symmetrical door skins were the only interchangeable items that made it into production). Although more complex, the new vehicle also incorporated Nash's advanced single-unit (monocoque ) construction. A series of prototypes followed that incorporated many of the improvements from the "surviews" that included roll-up glass side windows, a more powerful engine, and a column-mounted transmission shifter with bench seat (rather than bucket-type seats with floor shift fitted in the concept car). The new Metropolitan was made in two body designs: convertible and hardtop. All came with several standard features that were optional on most cars of the era. Among these factory-installed benefits for customers were a map light, electric windshield wipers, cigar lighter, and even a "continental-type " rear-mounted spare tire with cover. To give a "luxury" image to the interior, " Bedford cord " upholstery trimmed with leather was used (similar to larger Nash vehicles). An AM radio, " Weather Eye " heater, and whitewall tires were offered as optional extras for the US market.
Vehicle Details
Location:
Port Townsend, Washington
Exterior Color:
Mardi Gras Red
Interior Color:
Red / White
Restoration History:
Partially Restored
Drive Train:
Rear-wheel drive
Similar vehicles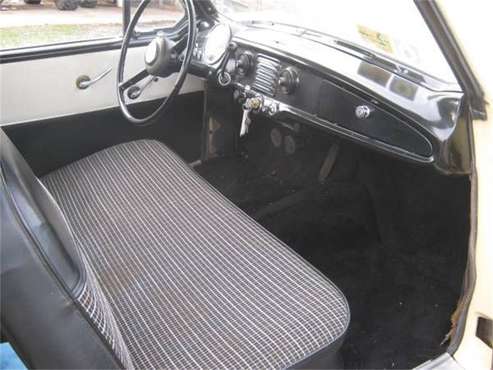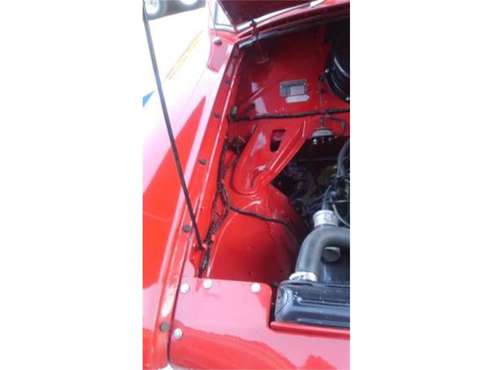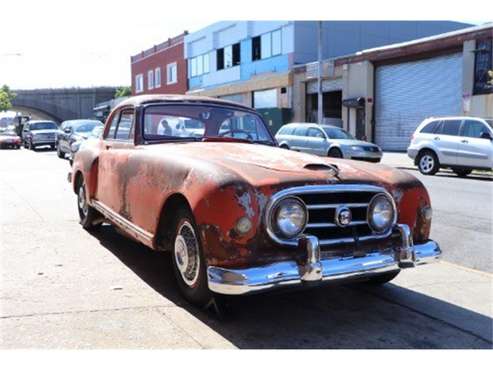 1953 Nash Healey in Astoria, NY
This 1953 Nash Healey Coupe is an excellent original car to restore. Orange with red interior. It has been under the same ownership for the last 40...
Recently viewed
1959 Nash Metropolitan in Fife, WA
Popular Science Monthly, in 1959 called this car a watch-charm Rolls Royce! The 59 Metropa;itan was second to the last year of productio0n and firs...