Used 1963 Ford Galaxie for sale in Volo, IL
Vehicle Description
Here is an unmolested genuine "R" code 427-425 hp Galaxie 500 fastback. Same owner since 1985, 33 years! It has a period correct 427 block and majority of the components it was born with. This is an extremely rare car. Not only because so few were produced, but because many were raced, wrecked and modified. The "R" code Galaxie was conceived with NASCAR in mind. The big car manufacturers were duking it out at the race tracks. With 7 liters being the maximum size displacement allowed, the 427 was born. Then they needed to get every last horsepower they could from it. No frills, just go fast. Power steering and brakes were not offered, all were 4-speeds MOTOR COMPARTMENT: This is what makes this car so special: A 427-425 hp motor featuring 2 big Holley 4 barrel carbs, aluminum intake, solid lifter cam, long tube exhaust manifolds, dual point distributor and so much more. Power steering or brakes could not be ordered. It was a brute, not for sissys. It is very authentic and honest in the engine compartment, all the components appear factory correct. Has period correct 427 block with cross bolted mains. Has # match heads, intake, at least 1 carb, (other carb looks the same, I couldn't find the tag) long tube exhaust manifolds and distributor. Correct parts unique to the 427- fuel canister and bracket, generator pulley, valve covers, air cleaner. EXTERIOR: Considered a fastback, it has a laid back roof line for better aerodynamics on the speedway. This Galaxie looks stunning in black. Stand 3 feet away it looks like a #1 show car. Body is straight, all the panels and trim fit nice, paint has a glass finish. Get closer and there are areas of the paint that are crackling from age. I won't use the word perfect to describe chrome and trim, but it is really exceptional. Upfront the grill is very straight and shiney, bumper and fender spears are excellent. Has the 427 cross flag emblems on fenders. In back bumper, taillights and trunk panel are mint. Side moldings are excellent. Stainless trim around roof and windows is polished like chrome. Windows all fit nice, doors shut nice even with windows up. Jambs are very clean. Trim tag is original, not a reproduction. The rims are 15 inch with spinner hubcaps that were used on R codes only. INTERIOR: It's a very rare color. Ther then front seat unsert and carpet, it is original. Seats are very nice with original xhrome piping. Door panels are still intact but showing age. The dash area is very well preserved, original radio. Has correct shifter, click works, headliner is excellent. TRUNK COMPARTMENT: Rock solid metal. Has the cardboard side panels and plaid mat with insulation. Brand new spare tire, painted rim and complete jack assembly properly installed. Bottom side of the trunk lid and the jam is excellent. Trunk shuts nice. UNDERSIDE: Rock solid clean metal. Has correct T-10 4-speed and 9 inch rear with 4.10 gears. It's a rare opportunity to buy a significant piece of muscle car history that hasn't been on the market in over 3 decades. I witnessed a black R code sell for $112,000 1 year ago, this car is worth the money! 15" spinner caps Dual quads 4.10 rear
Vehicle Details
Exterior Color:
Raven Black
Seller
Volo Auto Museum
Volo, IL 60073
(888) 703-1565
Similar vehicles
1964 Ford Galaxie in Hendersonville, TN
V-8 engine, automatic transmission, power steering, power brakes, performance upgrades, chrome accessories, two-tone interior, CD player, staggered 17" aluminum wheels.
1968 Ford Galaxie in Cadillac, MI
1968 Ford Galaxie XL. Rust free amazing condition was a drag car. has locked ford 9' rear trimmed wheel wells, pinned hood, no heater, drag dash great seats, white interior. I have not seen this straight of a body for a long time. it is ready for ...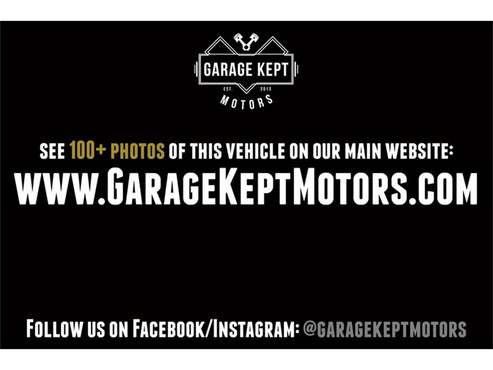 1964 Ford Galaxie in Grand Rapids, MI
(Please note: If you happen to be viewing this vehicle on a website other than our main website, it's possible that only some of our many photographs of this car are presented due to website limitations. To be sure you access all the photographs, ...
1959 Ford Galaxie in Westford, MA
1 FAMILY OWNED !!! 47,000 MILES !!!! This 59 Galaxie has great history that goes with it, and lots of original paperwork including the original owners books, and even a copy of the original title from 1959 !! This car is very original, with the ex...
Recently viewed
1959 Ford Galaxie in Cadillac, MI
1959 Ford Galaxie Club Sedan 2 door post Car Fireball Robert TRIBUTE Car Street Legal Ford power 2004 4.6 L Motor Aluminum Heads Fuel Injection and Automatic Overdrive Transmission Aluminum Radiator and Engine oil cooler 1989 Crown Vic Sub Frame 1...
1969 Ford Galaxie in Long Island, NY
ALL ORIGINAL except wheels I'm the second owner, 1st owner owned it until about a year and a half 60000 original miles. No rust. I built a little console for it so I'll have a place for the radio and the tac, but its removable if undesired. I have...
1962 Ford Galaxie in Cedar Rapids, IA
1962 Ford 390 Galaxie XL Sunliner Convertible This fabulous example came to us from a retired gentleman that has owned this rare car for the past several of years. These early 60s Ford XLs really exhibit a lot of style, power, and comfort of the ...