Used 1963 GMC C/K 1500 for sale in Torrance, CA
Vehicle Description
West Coast Classics are proud to present an exceptional and rust free and great daily driving example of this older restored California 1963 Full Size 1000 Series GMC 1/2 ton C15 Stepside Long Bed Pick Up Truck with a rebuilt 305 c.i. straight 6 cylinder engine which is very powerful for this truck and its original 4 speed manual floor shift transmission and a 7500 lbs maximum GVW rating. The truck is a beautiful example of a completely rust free southern California truck and is a beautifully cared for example!This truck is a true survivor and a super striking daily driver or promotional truck! The truck had recently come out of storage and is in very good condition with only very minor imperfections only noticeable only upon very close inspection. The paint is very good, the chrome has all been re-chromed and the interior is also very original and presentable! This great daily driving 1963 GMC 1000 series Full Size 1/2 ton Stepside Pick Up is simply a great turn key ready daily driver for any classic truck enthusiast.The 1/2 ton Chevrolet/GMC pick up was renamed the 3100 in the 1940's and they were outselling the Ford's with a 33.8% market share in 1949 compared to Ford's 21.6%. But Chevy couldn't afford to be complacent and by 1950 there were several welcome improvements such as double acting all around shock absorbers and a circuit-braking lighting system. The Thriftmaster six offered slightly more power due to a Rochester power jet down draft carburetor, larger valves and a straight through muffler. In the year 1955 the Thriftmaster engine was increased to 235 c.i. (3851cc) with an increase in both bore and stroke. GMC as a marque produced a straight six and later a V8.In 1958 these trucks became known as the Full size C Series for Chevrolet and the 100 Series for GMC. Launched in the fall of 1959, the 1960 model year introduced a new body style of light pick-up truck that featured many firsts. Most important of these were a drop-center ladder frame, allowing the cab to sit lower, and independent front suspension, giving an almost car-like ride in a truck. Also new for 1960 was a new designation system for trucks made by GM. Gone were the 3100, 3200, and 3600 designations for short 1/2, long 1/2 and 3/4-ton models. For 1960, C/K trucks were available in smooth 'Fleetside' or fendered 'Stepside' versions. GMC called these 'Wide-Side' and 'Fenderside'. GMC model numbers for 1/2, 3/4, 1, and 1.5 ton were 1000, 1500, 2500, and 3000.This particular truck's 305 straight 6 cylinder engine runs strong and sounds absolutely magnificent and the truck drives really well - must be driven to be appreciated - drives straight as an arrow with no strange road wobbles, shakes or rattles - a truly remarkable daily driver!This is a very rare opportunity to own a great daily driving example of this very desirable southern California 1963 Full Size GMC 1500 series Stepside Pick Up in very fine daily driving condition ready for any classic American truck, collector or enthusiast to simply enjoy or collect today!
Vehicle Details
Location:
Torrance, California
Interior Color:
Beige/Tan
Seller
West Coast Classics
Torrance, CA 90501
310-399-3990
Similar vehicles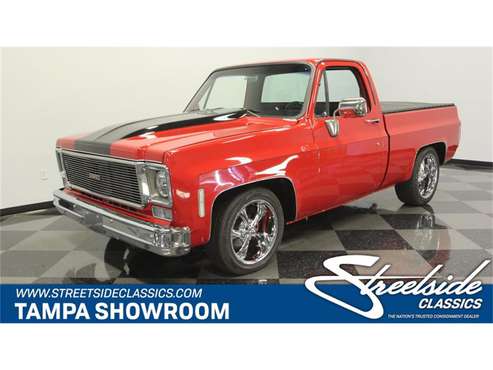 1976 GMC C/K 1500 in Lutz, FL
Freshly built and awesomely presented, this 1976 GMC C-15 is a cool custom truck with a well-coordinated presence and awesome big block power. The...
1972 GMC C/K 1500 in Cadillac, MI
1972 GMC C/K 1500 LONG BOX, BUILT 350 SMALL BLOCK, TH 350 TRANS, HEADERS & 3' EXHAUST, NEW BATTERY, NEW BRAKE SHOES AND HARDWARE REAR, NEW BRAK...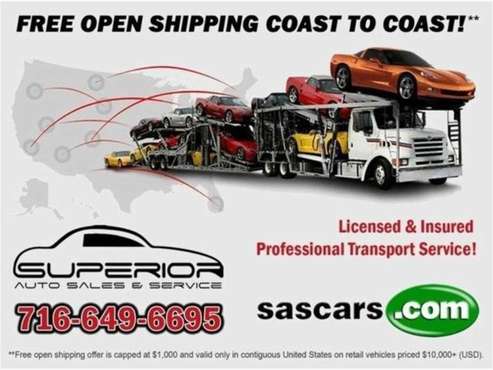 2015 GMC Yukon Denali in Hamburg, NY
7300# GVWR • Heated Seats • BOSE • GPS • Rear Cam • Moonroof • Rear DVD Ent System Navigation System Adaptive Cruise Control w/Front Automatic Bra...
Recently viewed
1955 GMC C/K 1500 in Clarence, IA
This Beautiful Custom 1955 GMC Pickup With a 350 CI Engine and 4-Barrle Carburetor Looks Amazing! This Pickup Also Has an Automatic Transmission, P...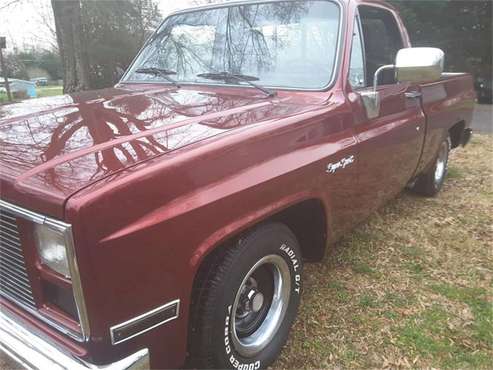 1986 GMC C/K 1500 in Troutman, NC
Beautiful 1986 GMC freshly painted in Toreador Red., nicely built 350 V8 with competition cam,headers, 4 barrel Venom carb and high rise manifold. ...
1962 GMC C/K 1500 in Long Island, NY
1962 GMC c10 short bed step side truck Truck runs great with a mid-90s small block Chevy and a turbo 350 automatic transmission. Truck is 5 lug wit...