Used 1964 Plymouth Fury for sale in Concord, CA
Vehicle Description
This car is located in Armonk, New York. Here is the story as sent to me by the previous owner in his own words: You are looking at a 1964 Plymouth Fury. Not just any 1964 Plymouth Fury. This one has real history. First the basics... This is a 1964 Plymouth Fury Race Car. Raced Competitively for 22 years by the original owner. Competed at the Winter Nationals 1973, 1974, 1975 Held 4 Track Records Simultaneously Held NHRA National Record SS/EA 1974 10.82 @ 127 mph Appeared in the movie "More American Graffiti" Classes run in: S/F (as a 4 speed), SS/DA, SS/EA Comes with Many Vintage Photos of the car in action In the 60's and 70's. I have met many older drag racers that have said to me, "That car was The Car to Beat!" or "Man, they were good!" Original California car. (I still have one of the Black plates.) Original 426 Street Wedge, 4 Speed Car! Now a Max Wedge with A-727 Original Black on Black Car! Original Sheet metal! Original front bench seat still in car Original Dash and Gauges Original Max Wedge Steel Hood Lights, Blinkers, all still work Original Glass, windows still roll up and down Drive Train... 440 block with Nodular Main Caps, ARP Studs Eagle 4.150" Stroker Crank Manley Connecting Rods, ARP bolts JE Pistons, Custom made for the Heads, 13.5:1 compression Milodon Single Swinging External Pick-up, HV pump Charlie's 8-10 qt. Oil Pan w/built in windage tray Original 1964 Stage III MaxWedge heads, fully Ported Original 1964 Stage III MaxWedge Cross Ram Two 750 cfm Edelbrock AFB Carburetors Ultradyne/Bullit Cam .638 lift 280 @ .050 Duration Iskendarian Adjustable Rockers 1.5 ratio, can use 1.6 Manley Lifters and Pushrods Cloyes Adjustable Double Roller, the Best they make NOS Direct Connection Timing Cover Hooker Headers, 2 1/8" primary tubes 4" collectors Slip fit Chassis headers, not Fender well MSD 6-AL Ignition Box MSD Pro-Billet Distributer MSD Super Conductor 8mm Wires MSD Blaster-2 Coil Transmission... 727 Torqueflite, Low 1st gear, 4 gear planetary, Hemi front drum (5 disc clutch) Converter 9" 'J' converter 3800-4200 stall Finned Aluminum Deep Trans Pan Derale Trans cooler, Double with Fan Differential... Dana 60 of course, All new, 4.88:1 ratio Strange Axles and Spool, Richmond Gears All new bearings, seals, etc. Suspension is a LEAF/LINK with new Super Stock Springs Leaf/ Link is a 4-link with leaf springs fully adjustable Wheels and Tires... 31.5 x 16.5 x 15 Mickey Thompson ET Drags Like New. Only 6 passes on them 29" Mickey Thompson ET fronts Back Rims are 15" x 13" Cragar Super Tricks Front Rims 15" x 3" Cragar Super Tricks These rims were bought new for this car and have been on it ever since. They ran Keystone wheels before that. Trim Tag... I am using Galen Govier's book to do this. THE TAG IS READ LEFT TO RIGHT, BOTTOM TO TOP. LINE #1 0211.........FEB 11TH...............................(SCHEDULED PRODUCTION DATE) 0212.....................................................(SHIPPING ORDER NUMBER) 332...........PLY. 2DR.HARDTOP 426 V-8......(CAR LINE AND BODY STYLE) H4X..........BENCH,VINYL,BLACK................(TRIM CODES) BB............BLACK,BLACK..........................(PAINT CODES) W.............WHITE...................................(SIDE SWEEP COLOR) LINE #2 AB............ENGINE CODE..........................(NO CODE FOR STANDARD ENGINE) 14............426 1-4BBL 365 HP 10.5:1 C/R V8. C..............TRANSMISSION CODE................................................ 3..............4 SPEED A833 MANUAL...FLOOR SHIFT................................ G..............RADIO CODE....................................................... 1...............AM MUSIC MASTER/ECONOMY......................................... J...............HEATER CODE..................................................... 5...............HEATER, FRONT, WITH DEFROSTER................................... N...............NOT KNOWN....................................................... 3............... NOT KNOWN...................................................... LINE #3 12.............GATE SEQUENCE NUMBER............................................. 20.............GATE SEQUENCE NUMBER............................................. 567............BASE SEQUENCE NUMBER......................LYNCH ROAD PLANT 138............BASE SEQUENCE NUMBER......................LYNCH ROAD PLANT NOTE: ALL MAX WEDGE AND HEMI CARS WERE BUILT AT LYNCH ROAD ONLY! Now for some vehicle history: The first owner, Jere Pisani, was a wine salesman here in Northern California. From what I understand he did pretty well for himself. Well enough to go out and buy a new 1964 Plymouth Fury, Black on Black, with a 365 hp, 426 Street Wedge and a (new for '64) Four speed! This car was a beast right from the dealer! I asked him once, "Was it fast when it was new?" and Jere replied, "I had four daughters and they were never late for school!" Jere started racing the car as a street car and had a lot of fun as a member of the 'Concord Accelerators' Car Club. This was a club that basically said, "Keep your car as stock as possible and see how well you can tune it for the Quarter Mile." Well from what I understand Jere couldn't leave well enough alone and soon found himself moving on to faster times. The car was also his daily driver and by 1966 he had racked up a little over 40 thousand miles on the car. This is about the time he started to get serious about racing the car and getting into, the very competitive, Super Stock racing. Sometime after 1966 the car was taken off the street and used strictly as a Race Car. The racing continued as he became obsessed with the sport. "I HAD THE FEVER!!" Jere said. "We would take the girls camping on Friday, set up camp, and take off for the track. We would race Friday night, go back to camp, wake up on Saturday, go to a different track and race again! Then wake up Sunday morning and race all day Sunday!! Yah, I had the FEVER!" After I bought the car in the summer of 1995, I had it sitting in my driveway when my
Vehicle Details
Location:
Concord, California
Stock Number:
64PLYMOUTHFURY
Seller
Carbuffs
Concord, CA 94520
(866) 983-7692
Similar vehicles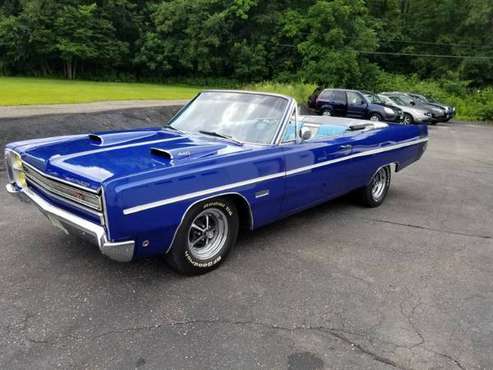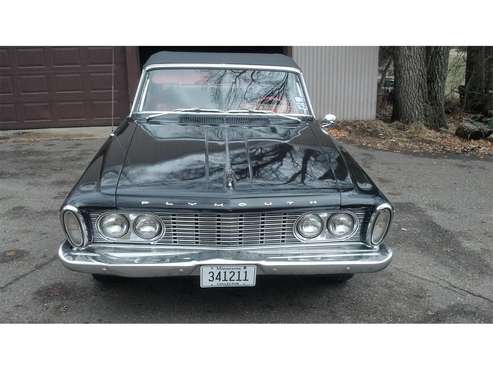 1963 Plymouth Fury in Cambridge, MN
Car is a survivor car from Texas. Current owner is third owner. Interior partially redone. Engine has original miles, recently had valve guides don...
Recently viewed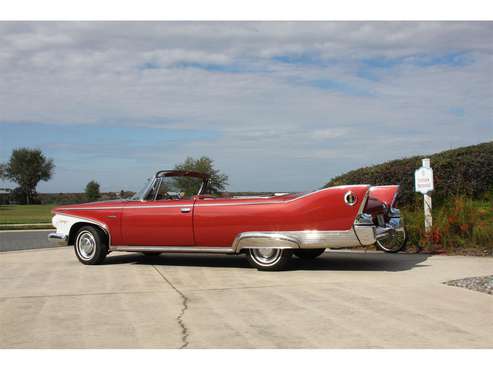 1960 Plymouth Fury in Tavares, FL
This beautiful vehicle is a VERY rare 1960 Plymouth Fury Golden Commando CONVERTIBLE. Exactly how rare is yet to be proven, but in researching all ...