Used 1965 Mercury Montclair for sale in Macedonia, OH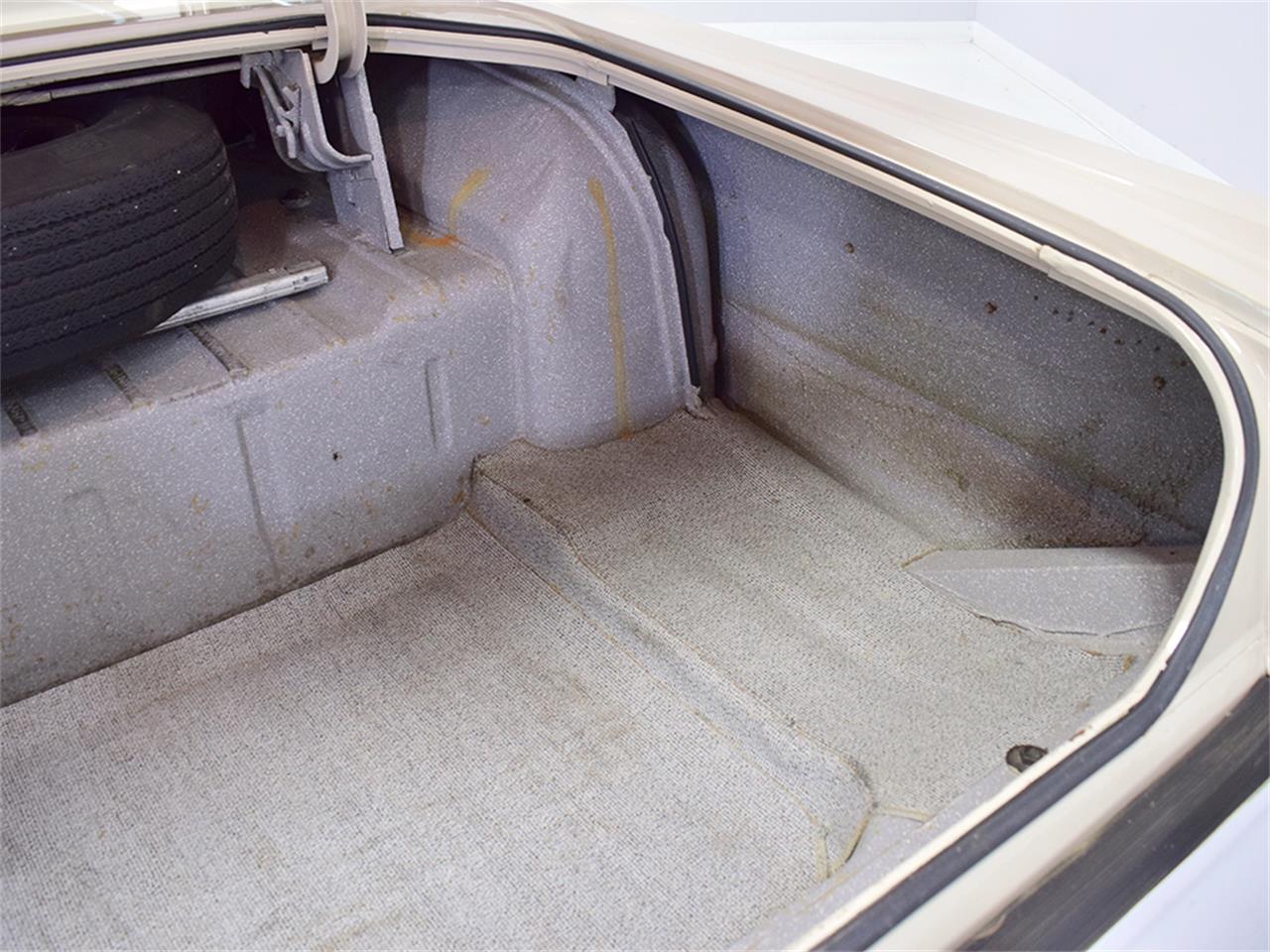 Vehicle Description
Incredible 37,629 original mile survivor. Runs and drives like new, strong Z-code 390 V8 with 300 horsepower. Unmarked interior, great paint and chrome, lifetime Utah car with no rust. Survivor in the strictest sense! In fact, this Mercury is literally a little old lady special, with one-family ownership from new—it even came with a little Bible wrapped in a lace bow that the original owner said must remain in the car. It spent almost the entirety of its life in Utah, so obviously rust is a non-issue and it wears 100% original code T Fawn Beige paint. That means no bondo, no rust, no surprises hiding underneath. All four doors close the way only low-mileage car doors do, there are no squeaks or rattles anywhere in the car, and every control still feels precise, smooth, and well-connected, so it's just a joy to drive. The chrome is excellent with zero pitting or signs of age--yes, that's original chrome on the bumpers and emblems! Everything works, including the power roll-down rear window, which was just serviced with new weather seals and a new motor. The only issue on pretty much the entire car is a crack in the windshield below the right side wiper arm, but if I didn't tell you about it, you probably wouldn't notice it. That's factory upholstery, original carpets, and even the original rubber mats are still in the trunk, put there by the first owner to keep them from getting worn out. It certainly didn't cook out in the hot desert sun, as the dash pad is excellent and all the weather seals are supple so it still takes a pretty good slam to get the doors closed. The only notable wear is some discoloration on the driver's door armrest where obviously someone has been resting their elbow. Be sure to check out the steering wheel, which uses clear plastic on the back side for a unique look, and no, it's not yellowed, cracked, or damaged in any way which is truly remarkable. All the gauges are fully operational and even the clock wants to work—if you move the hands it will start ticking but only temporarily, which can surely be cured by cleaning and lubricating the movement. Even the original AM radio pulls in stations loud and clear. Better still, the back seat is like new, the trunk has original mats, a full jack assembly and what might just be the original spare tire. Power comes from a rather potent Z-code 390 cubic inch "Marauder" V8 with a 4-barrel carburetor, rated at 300 horsepower—this sucker is plenty gutsy on the road! It's totally stock and quite clean under the hood and it runs like new, almost silent and with no smoke or unpleasant noises. It starts easily, idles smoothly, and there's an effortless, inevitable feel to its acceleration that's unique to original cars. No vibrations, no rattles, no stumbles, just torque. It's addictive, especially since this is a big car but not a terribly heavy one. That's all factory paint on the engine, including the bright orange air cleaner and valve covers which proudly advertise the potent V8 living underneath. Power steering and power brakes are included, helping to make this car easy to handle for any driver and thanks to a recent tune-up, it just works like it should. Get in and drive this car coast-to-coast, it's ready. The 3-speed Cruise-O-Matic automatic transmission shifts almost imperceptibly and with 3.00 gears in back, it's a fantastic road trip machine. Ride and handling are luxury car smooth, but well-damped, and thanks to a lifetime in Utah, rust is a non-issue and there's no undercoating to hide the original metal in the floors and rockers. The back half of the exhaust system has been recently replaced, the brakes are new including hoses, cylinders, and shoes, and it looks like there are fresh ball joints in there. It's hushed on the road with just a distant V8 hum that you can barely hear burbling out back. Yes, we know the current 8.20-15 Allstate wide whitewall tires are kind of hokey-looking, but if you pay full asking price, we'll install any tires you want before delivery. This Mercury will explain everything you need to know about why original cars are special. So smooth, so quiet, so composed. Some of you probably haven't experienced what it's like to drive a 55-year-old car that still feels new, and at this price, you'll have something unique that not only stands out, but can be used regularly by any driver without worries. Call today! For more details and photos, please visit www.HarwoodMotors.com
Vehicle Details
Location:
Macedonia, Ohio
Exterior Color:
Fawn Beige
Interior Color:
Tan vinyl
Restoration History:
Unrestored
Exterior Condition:
Very Good
Engine Condition:
Running
Drive Train:
Rear-wheel drive
Seller
Harwood Motors, LTD.
Macedonia, OH 44087
(440) 565-5335
Similar vehicles
1956 Mercury Montclair in Waller, TX
PRICED TO SELL Montclair Phaeton (sports model) 312 Y-Block original engine. Electronic ignition and new 4 barrel carb. Front power disc brakes a...
1955 Mercury Monterey in Cadillac, MI
1955 Mercury Monterrey A Rare #'s matched beauty purchased from a one family estate. Recently restored to original red and body white hardtop. Very...
Recently viewed
1955 Mercury Montclair in Chicago, IL
1 of 1,787 Montclair Sun Valleys produced in 1955 Arizona car Concours restoration 292 CI V-8 engine Downdraft 4-barrel carburetor Rare Sun Valley ...