Used 1966 Ford Fairlane 500 for sale in Mooresville, NC
Vehicle Description
Motorsports and vehicles sold to the public have been intertwined for decades, especially between manufacturers in the united states and sanctioning bodies like NASCAR and NHRA. In fact, it's something that is still happening to this very day, take for instance, the new Dodge Demon - a street legal, supercharged HEMI, purpose built street legal race car that Dodge has promised to build only 3000 units of. Very rare by today's standards. If you take a step back in Automotive history and examine the 1966 Ford Fairlane R-code program and you'll see how this program was being done over 50 years ago by the Ford Motor Company which produced one of the most power muscle cars of the era and one of the rarest cars of all time - Only 57 examples rolled off the assembly line. Here sitting before you is one of these rare 1966 Ford Fairlane 500's destined for the quarter mile. These vehicles were commissioned by Ford to compete with the likes of the HEMI. Ford completely redesigned the midsize Fairlane for '66, selling almost 76,000 units. One of the obvious and planned benefits of the overhaul was that the new car could accommodate the FE big block engine that would need make it nearly unstoppable on the drag strip. This example was sold new to Jim Plavney in Cleveland Ohio. According to a letter from the 2nd owner, who owned the vehicle from 1974 - 1978, Orders could only be placed on the Fairlane on Monday at the dealership. Jim would travel to his local dealership every Monday in hopes of finally placing his order one of these cars. The day finally came when Jim would purchase the vehicle for a grand total of $4512. The added race package with the 427 added $2,017 over the sticker price of a base 289 vehicle. This is all documented by the original window sticker that is still in the window today. The car is amazingly preserved and is one of the most well documented cars we've ever seen. We not only have the window sticker, original build sheet, complete ownership history which includes letters from both the second and third owners, but also includes photos of the vehicle being raced in the 60's, and ultra rare internal correspondence from the FORD Motor Company regarding the program. This correspondence includes letters that actually requested the program to increase to 70 vehicles produced, but an engine shortage kept the program to a limited Number of 57. This particular example is #52. Only changing hands 3 times, the vehicle was kept within a collection by the third owner for over 30-years. All the original panels are present, and these rare cars were only available in Wimbledon white. Plavney actually painted this car silver and black at one point, but the 3rd owner correctly restored it back to the original white. Under the original lightweight fiberglass lift-off hood you'll find a correct 425hp 427 side-oiler with the correct medium riser intake. You'll also see the extremely rare air cleaner assembly and hood seal still intact and the BK/BJ dual holley carbs and original throttle linkage. Also present is the unique FoMoCo transistorized ignition, amplifier distributor and very rare exhaust manifolds. QUICK FACTS: 1 of 57 NHRA Legal 427ci 2X4bbl V8 4-Speed Fairlanes built in 1966. Correct 4-speed Original lightweight lift off fiberglass hood One repaint in correct Wimbledon White. COMPLETE OWNERSHIP HISTORY BELOW. One of the most documented cars we have ever seen. Complete list of documents below. OWNERSHIP HISTORY: Sold new to Jim Plavney in Cleveland Ohio. Plavney sold the vehicle in 1974 after racing it for a few years with only 138 original miles on it. A Mr. Baker purchased the vehicle and kept it until November of '78 when he sold it to a Mr. Chiera. Mr. Chiera sold it a few months later in March of '79 but never titled it to a Marc Covington. Marc owned the vehicle for nearly 30 years before he sold it in 2008 to the current owner. DOCUMENTATION: Original buildsheet in near mint condition Photo of vehicle being raced in the late 60's. Letter from second owner who details how he bought the car from the original owner and what alterations were made from factory. Listing for the vehicle in April 5, '74 of National Dragster. Photo of vehicle in 1974 when sold to 2nd owner. Letter from fourth owner documenting the third owner never titled the vehicle in his name. Feature story that the fourth owner had done on the vehicle in the early 80s. Copy of the title from fourth owner. Appraisal from 1988 by Auto art that valued the vehicle at $50,000. Appraisal from 2008 by FORD Boss Exchange that valued the vehicle at $285,000. RARE Internal correspondence from FORD Motor Company that documents the entire R-code fairlane build. Starts in December of '64 and correspondence continues through the completion of the vehicles. Even documents that Ford requested to build an increase to 70 R-codes but an engine shortage stopped the program at 57. All vehicles are being sold As Is, Where Is, with No Warranty, expressed, written or implied. All sales are final. It is the sole responsibility of the customer, and which we strongly encourage, to thoroughly inspect the vehicle personally or via 3rd party, to ensure satisfaction to the condition and value, prior to purchase. Any descriptions or representations are for identification purposes only and are not to be constructed as a warranty of any type. Vehicle information is provided by the consignor (current owner) of the vehicle, and while we do perform a visual and safety inspection of the vehicle upon arrival, we can make no warranty, guarantee or representation regarding the accuracy, truth, or reliability of such information. Dealership is not responsible for any errors, omissions, or inaccuracies contained in information provided by third parties. The majority of these vehicles are considered classics or antiques, meaning they are older vehicles with sometimes dated automotive technology. We are not an expert in the construction, engineering, finishes, materials or components of these vehicles. Our employees are a team of talented individuals with a history in the classic car industry. We perform an extensive visual inspections on all vehicles we represent, but we do not disassemble vehicles or components for inspection purposes and therefore it is always possible there is hidden damage that is not readily apparent. Dealership and its affiliates shall and will make every reasonable effort to disclose any known defects associated with a vehicle prior to the close of sale. Dealership assumes no responsibility for any repairs needed to the vehicle and it's the buyers sole responsibility for any repairs that might be needed. If marked "Numbers Matching" or "Original Mileage", the consignor(current owner) states this vehicle as such. Given how easy it is to create a "clone" or "tribute", we cannot guarantee the authenticity of any and all claims. Customer is encouraged to verify this information on their own, prior to purchase. We can assist you in delivery through our network of private and commercial carriers. Most of which can deliver the vehicle to your driveway. We assume no responsibility for damages or delays incurred once a vehicle is in a shipper's custody. Because we advertise each vehicle with so many third-party affiliates, it is the customer's sole responsibility to verify the accuracy of the price with the dealer. All advertised prices exclude l...for more information please contact the seller.
Vehicle Details
Location:
Mooresville, North Carolina
Exterior Color:
Wimbledon White
Seller
Shelton Classics & Performance
Mooresville, NC 28117
(877) 207-6914
Similar vehicles
1958 Ford Fairlane 500 in Fort Lauderdale, FL
To Be OFFERED AT AUCTION WITHOUT RESERVE at RM Sothebys' Fort Lauderdale event, 29 - 30 March 2019. Estimate: $50,000 - $60,000 Offered from the Richard L. Burdick Collection Powered by the optional 352 cu. in. 'Interceptor' V-8 engine Cruise-O-M...
1969 Ford Fairlane 500 in Cadillac, MI
1969 Fairlane 500 Convertible 351 Windsor 2V. Auto, P.S.Runs, Drives great. We have enjoyed many road trips 'memories ' since 2005. Everything works as it should except AM radio. Car is very original and I have made sure it stayed that way. Origin...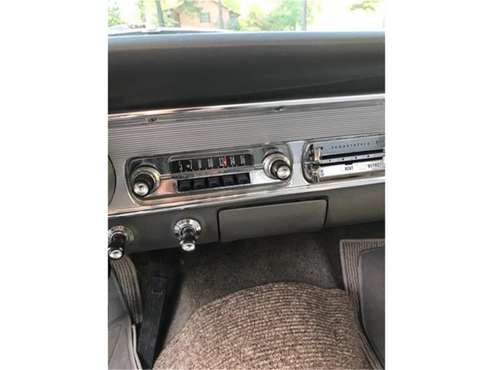 1963 Ford Fairlane 500 in Milford, OH
1963 FORD FAIRLANE 500 2 DOOR SEDAN, ORIGINAL REBUILT 221-2 "L" CODE ENGINE, AUTOMATIC TRANS, PADDED DASH, RADIO, SMALL CAPS ON 13" WHEELS, RUST AND HIT FREE BODY, FLOORS, AND MOUNTS. THE PAINT IS ORIGINAL AND HAS SOME ISSUES, YOU CAN CALL IT PATI...
Recently viewed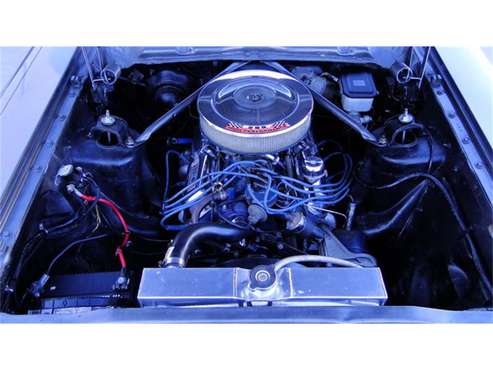 1964 Ford Fairlane 500 in Phoenix, AZ
This custom 1964 Ford Fairlane 500 2-door hardtop has a very cool Nascar/Road race vibe to it, features custom metallic Shadow gray paint over black vinyl interior. It's powered by an updated 1985 Ford 302ci V8 V8 backed by a C6 automatic transmis...
1967 Ford Fairlane 500 in Lillington, NC
Stk#096 1967 Ford Fairlane 500 The Body has been sandblasted to the bare metal, replaced floor pans and trunk pans. Rebuilt the firewall. Painted a beautiful White that is slick and straight this two door has re-chromed front & rear bumpers,...
1963 Ford Fairlane 500 in Cadillac, MI
1963 Ford Fairlane 500. The motor and transmission were just rebuilt. -Vehicle is on consignment and at our clients home -Please Call First and talk to a rep at 231-468-2809 EXT 1 -Showroom is by appointment only Please Call -If you would like a F...
1957 Ford Fairlane 500 in Cadillac, MI
1957 Ford Fairlane 500. This original from headliner down everything is working on car speedo was redone years ago zero out now has 159 miles on it came out of a ford collector collection car has set for years after his passing and widow sold this...