Used 1968 Ford Mustang for sale in Cedar Rapids, IA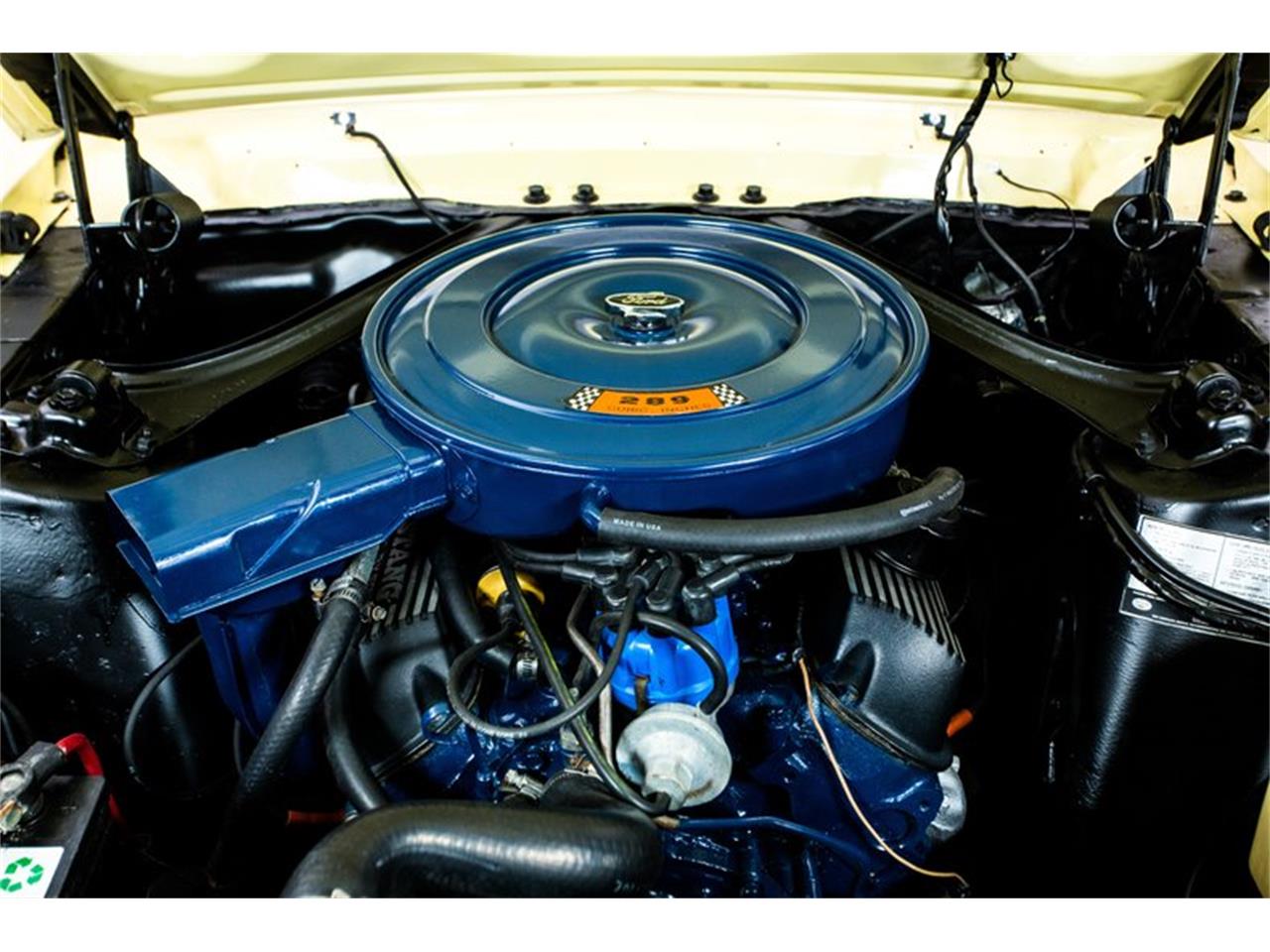 Vehicle Description
1968 Ford Mustang High Country Special If there was ever a car that changed people's lives, the Mustang is one. This fabulous 1968 Mustang High Country Special comes directly to us from a couple that are steeped in Stangs. The fit and finish are clean and the classic color combination is very eye catching. This is one of those Mustangs that you can get in and drive until your heart is content and then keep on going. The steering is tight, the engine responsive, and the transmission shifts with ease. Now is the time to take advantage of the the other guys work and have this rare Mustang when spring is ready fun. Features Rebuilt 289 V8 Automatic 3 speed transmission Newer 205-70R14 Cooper Raised White Letter Radial Tires Chrome Wheels with Correct Chrome GT Hubcaps Rebuilt Front End Newer Carpets and Interior Finished in freshly buffed and waxed Springtime Yellow Factory correct Steering Wheel Dual Outside Rear View Mirrors Driving lights are mounted in the grill and there are newer Sill Plates Full Dual Exhaust with correct Dual Tips Correct High Country Special Stripes and logo Correct turn signal indicators and functional hood pins adorn the hood Front and Rear Wheel Lip Moldings Front and Rear Seat Belts Factory Instrumentation Correct Shelby Style Brake Ducts behind the doors Freshly Detailed Engine Bay and Trunk with Mat Jack and Spare General Info on the HCS this info was lifted from Mustang 360, by line is Tracey Ellis 2004, credit where credit is do Offered during the '66-'68 model years and available at 100 Ford dealers in the Colorado, Wyoming, and Western Nebraska regions, the High Country Specials were among the first of the promotional Mustangs created to enhance sales. For the first two years, the HCS Mustangs were set apart by their unique colors, while the '68s borrowed heavily from the Shelby-like California Special styling. In 1966 and 1967, High Country Specials were available in all three body styles, all painted with one of three promotional colors: Aspen Gold, Timberline Green, and Columbine Blue. The front fenders sported a brass badge featuring a running horse in a blue-sky background over a mountain horizon and the words "High Country Special." A delete-paint-code number on the data plate and a DSO of 51 for Denver, followed by a four-digit code, identified a Mustang as a High Country Special. Bob Teets, the recognized expert on High Country Specials and keeper of the registry for these rare Mustangs, suspects the four-digit code represented a dealer number designating a group for a certain dealership. Teets has updated the production figure for the '66 High Country Special from 330 to 333, based largely on publications he has uncovered. A Denver Post advertisement dated July 26, 1966, mentioned, "Only 333 people in the entire United States will be driving one of these High Country Specials." In August 1966, a Denver & Rio Grande Western Railroad publication called Green Light reported, "333 of them rode flanged wheels of steel across the Rio Grande on July 18 from Salt Lake City to Denver, the first full trainload of sports cars to move as a single shipment across the system." The production figure for '67 High Country Specials now stands at 416, thanks to Kevin Marti's production database for Ford, Lincoln, and Mercury cars and trucks built from 1967 to 1973. Teets believes that other documentation, such as a Rocky Mountain News advertisement stating "This special emblem marks your Mustang as one of the 400," was close, but not as accurate as Marti's Ford-based figure. For 1968, the High Country Specials were nearly identical to the more widely recognized California Specials, including the nonfunctional fiberglass side scoops on the rear quarter-panels, a fiberglass decklid and quarter-panel caps that formed an integral spoiler similar to the '68 Shelby, Mustang script lettering in the upper right corner of the spoiler, a fiberglass rear panel with Shelby taillights, and a pop-open gas cap. The side stripes were centered from the leading edge of the front fender to the rear edge of the side scoop. Special stripes also accented the unique integral spoiler formed by the fiberglass rear decklid and quarter-panel caps. The '68's triangular decal was originally designed as part of the striping on the fiberglass side scoop. Teets reports some HCS Mustangs never received this extra piece of stripe on the side scoop. The standard Mustang chrome running horse and corral were deleted from the front grille, and Lucas fog lamps were mounted on both sides of the grille opening. The standard turn-signal hood fastened with twist-type hood locks. Special promotional paint was not part of the '68 High Country Special, but all had a DSO of 51 for Denver. When Tony Popish, founder of the Special Order Paint Registry for '64 1/2-'73 Mustangs, ran across a program from Continental Divide Raceway, where Denver-area Ford dealers premiered the '68 High Country Special, he immediately routed it to his friend, Teets. The program stated, "Today you are getting the first public look at the exciting new High Country Special '68 featured in the drivers parade lap and on display. Only 250 will be built. Inspired by Shelby GT ... but priced like a Mustang."
Vehicle Details
Location:
Cedar Rapids, Iowa
Exterior Color:
Springtime Yellow
Seller
Duffy's Classic Cars
Cedar Rapids, IA 52404
(888) 215-8731
Similar vehicles
1992 Ford Mustang in Staunton, IL
Convertible, nice little car, good body, new paint and top, nice original int, mag wheels, 4cyl, auto, ps, pb, cold a/c, runs/drives good
2011 Ford Mustang in Seattle, WA
Cats Exotics is open to trades of all makes and models! We also offer a wide variety of lease and purchase options. Please call us at 425-787-6200 ...
Recently viewed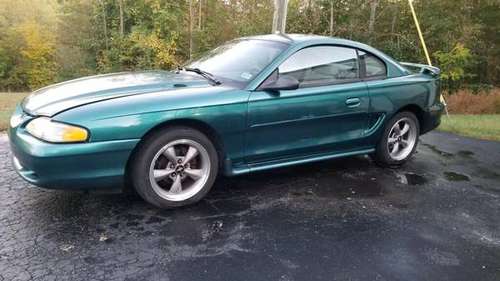 1998 Ford Mustang in Henryville, KY
1998 Ford Mustang V6 with a low 112k miles. Car does have GT bumper and hood has cowl vents, but appears to be the P40, LX model. Runs and drives g...