Used 1974 MG MGB for sale in Rye, NH
Vehicle Description
Recently serviced. Great driver, Solid body, hood is ready for re-spray, good floors, castle sections and underbody. Recent shocks and fuel pump. Tires OK. Car is here on consignment, offers are welcome. Call 603-433-0001. MGB History Replacing the MGA in 1962, production of the MGB and its variants continued until 1980. Sales for the MGB, MGC and MGB GT V8 combined totaled 523,836 cars. Development of the MGB started at least as early as 1958 with the prototype know by its Abingdon codename; MG EX205. In structure the car was an innovative, modern design in 1962, utilizing a monocoque structure instead of the traditional body-on-frame construction used on both the MGA and MG T-types and the MGB's rival, the Triumph TR series. However components such as brakes and suspension were developments of the earlier 1955 MGA with the B-Series engine having its origins in 1947. The lightweight design reduced manufacturing costs while adding to overall vehicle strength. Wind-up windows were standard, and a comfortable driver's compartment offered plenty of legroom. A parcel shelf was fitted behind the seats. The MGB achieved a 0–60 mph (97 km/h) time of just over 11 seconds. The three-bearing 1,798 cc B-Series engine produced 95 hp (71 kW) at 5,400 rpm – upgraded in October 1964 to a five-bearing crankshaft. The majority of MGBs were exported to the US. In 1975 US-market MGB engines were de-tuned to meet emission standards, ride height was increased by an inch (25 mm), and distinctive rubber bumpers were fitted to meet bumper standards. The MGB was one of the first cars to feature controlled crumple zones designed to protect the driver and passenger in a 30 mph (48 km/h) impact with an immovable barrier. Nevertheless, the British AA motoring association has described the car, like many other classic models, as much less safe than modern cars. The MGB was launched at the Earls Court Motor Show in November 1962, as MGA sales dwindled. The MGB engine had grown from the MGA's 1,622 cc to 1,798 cc, partly to make up for the extra 500 pounds of weight, and power rose from 86 bhp to 95. The new roadster was reasonably weather-proof, and offered 22-28 mpg as well as a 103 mph top speed. The heater and oil cooler were initially optional to keep the price down. Seat belts were optional from the start. MGB sales started slowly in 1962, would exceed 20,000 units most years all the way up until the final Limited Editions in 1980. The first series of MGBs were produced from 1962-67. The 1963 MGB gained an optional overdrive and five main bearings for the engine in 1964, at which point the U.S. oil cooler was standardized elsewhere. The fuel tank capacity was increased from 10 gallons to 12 gallons in March 1965, and the original pull-type door handles were replaced with push-button style. Today, the cars will the pull-type handles are generally more collectible. The optional front roll bar was standardized in 1966. In late 1967, sufficient changes were introduced for the factory to define a Mark II model for the 1968 model year. Changes included synchromesh on all four gears with revised ratios, a new rear axle, and an alternator in place of the dynamo with a change to a negative earth system. To accommodate the new gearboxes there were significant changes to the sheet metal in the floorpan, and a new flat-topped transmission tunnel. The MGB was going from strength to strength in America, its biggest market, as its reliability and relative comfort became appreciated. Pininfarina's MGB GT coupe with its child-sized jump seat now represented about 30 percent of the 30,000 MGBs sold each year. The first real facelift for the 1970 MGB MK III featured 20 detail differences. The chrome-barred grille was abandoned for a recessed one, the back bumper was divided and the overriders got rubber inserts. New red/amber taillights were introduced. A smaller, three-spoke, leather-covered steering wheel debuted with stalks for the horn and optional overdrive, along with reclining seats. 1970 was the last year for the roadster's non-folding top frame, which had to be dismantled and put in the trunk, though some cars do have collapsible frames. 1970 also marked the introduction of a clumsy mirror arrangement where the driver's door had one mirror (which often caused the door to crack, while the other mirror was halfway along the passenger fender, such as might be seen on a right-hand drive car. Sales rose again to 36,570. For the 1971 MGB, rhe split rear bumper was dropped, there was now a steering lock and several new colors were introduced. The shift lever got a vinyl boot. Production dipped slightly to 34,680. The 1972 MGB was the last year of the recessed grill, and the MGB got center console with an armrest. Fresh air vents were added to the dash, and a better heater was introduced. Sales hit 39,393, the best year ever for the MGB. The recessed grille was replaced in the 1973 MGB by a plastic honeycomb, which was rather fragile. The wipers were now matte black and a tonneau cover was standard. Rubber blocks made their first appearance as bumper regulations were stiffened, and the blocks became even bigger in 1974. 1973 sales slipped to 29,783 and again to 28,547 in 1974. The MGB would be sold in more than two dozen colors over its production run, but the early palette was quite conservative. Even so, shades like Iris Blue, Chelsea Grey, Old English White and Pale Primrose look elegant on an early B. Most early interiors featured black seating with red or white piping, but there were other exterior/top/interior combinations. Early MGBs could have one of two convertible tops. The most common was the so-called packaway, which could be dismantled and put in the trunk, enabling enough room for a child behind the front seats. Some cars had an attached folding convertible top which would be gradually standardized in the Mk II model in 1970. A top boot was included, and matching tonneau cover was optional. Black or white fiberglass factory hardtops were optional. All convertible tops were black from 1966 on. The MGB featured Lockheed front disc brakes from the outset and rear drums. The front suspension subframe was separate with rack-and-pinion steering, and insulated with rubber blocks. Armstrong lever shock absorbers were fitted at both ends with the front shocks doubling as the top A-frame in the coil and wishbone suspension. Splined knock-off wire wheels were optional, initially with eared caps. Early MGBs with pull-out door handles are in the highest demand among collectors. The three-main bearing engine is said to rev more freely, but is easier to abuse. It is a good idea to check that the "crash" first gear isn't noisy and check engine numbers if a post 1967 synchromesh box has been fitted. Rust is structural, so always examine a prospective purchase on a lift as well as check floors and jacking points. <From Wikipedia and Hagerty.com>
Vehicle Details
Location:
Rye, New Hampshire
Restoration History:
Unrestored
Engine Condition:
Running
Drive Train:
Rear-wheel drive
Seller
Brit Bits
Rye, NH 03870
(888) 865-0271
Similar vehicles
1980 MG MGB in Mundelein, IL
1980 MG MGB Limited Convertible ClassicDark Charcoal Exterior Black interior Inline 4 Cylinder Engine/ 4 Speed Manual Transmission with electronic ...
1966 MG MGB in Stratford, CT
Just in and a wonderful car.... just about my ideal for an early MGB. Excellent body, beautiful paint, $1,400 worth of new interior and leather se...
1978 MG Midget in Cadillac, MI
1978 MG Midget Convertible 65,000 mils w/1800 cc engine, after restore. Car has ROLL BAR, new top, new tires, Weber carburetor, and allot of new pa...
Recently viewed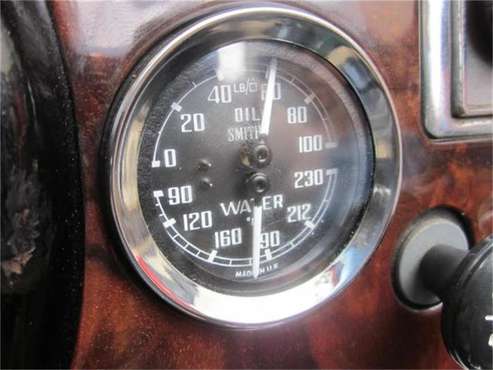 1964 MG MGB in Stratford, CT
Just in from California.........NICE car....... New factory floors, no undercoating or patching. VERY nice. Runs very well, 670 psi oil pressure we...
1976 MG MGB in Cadillac, MI
1976 MG MGB with 10,000 miles on the rebuilt motor and overdrive transaction. Paint looks good but does have some defects. Stainless steel Exhaust ...
1973 MG MGB in Los Angeles, CA
1973 MGB ROADSTER. 1 Owner car. A delightful, low mileage car. Books, history and records Drives excellent Strong engine, excellent oil pressure, E...