Used 1978 Chevrolet Corvette for sale in Denver , CO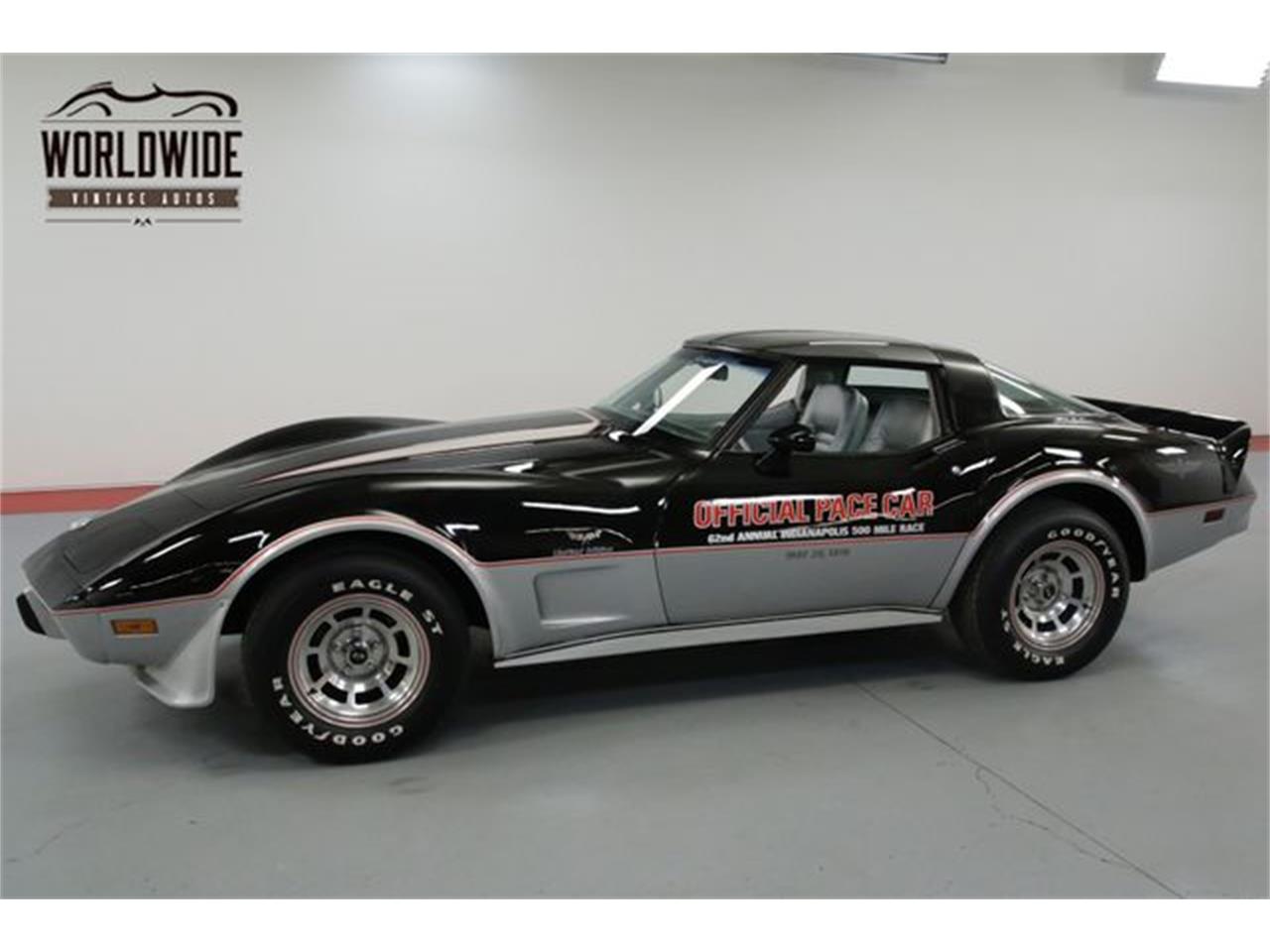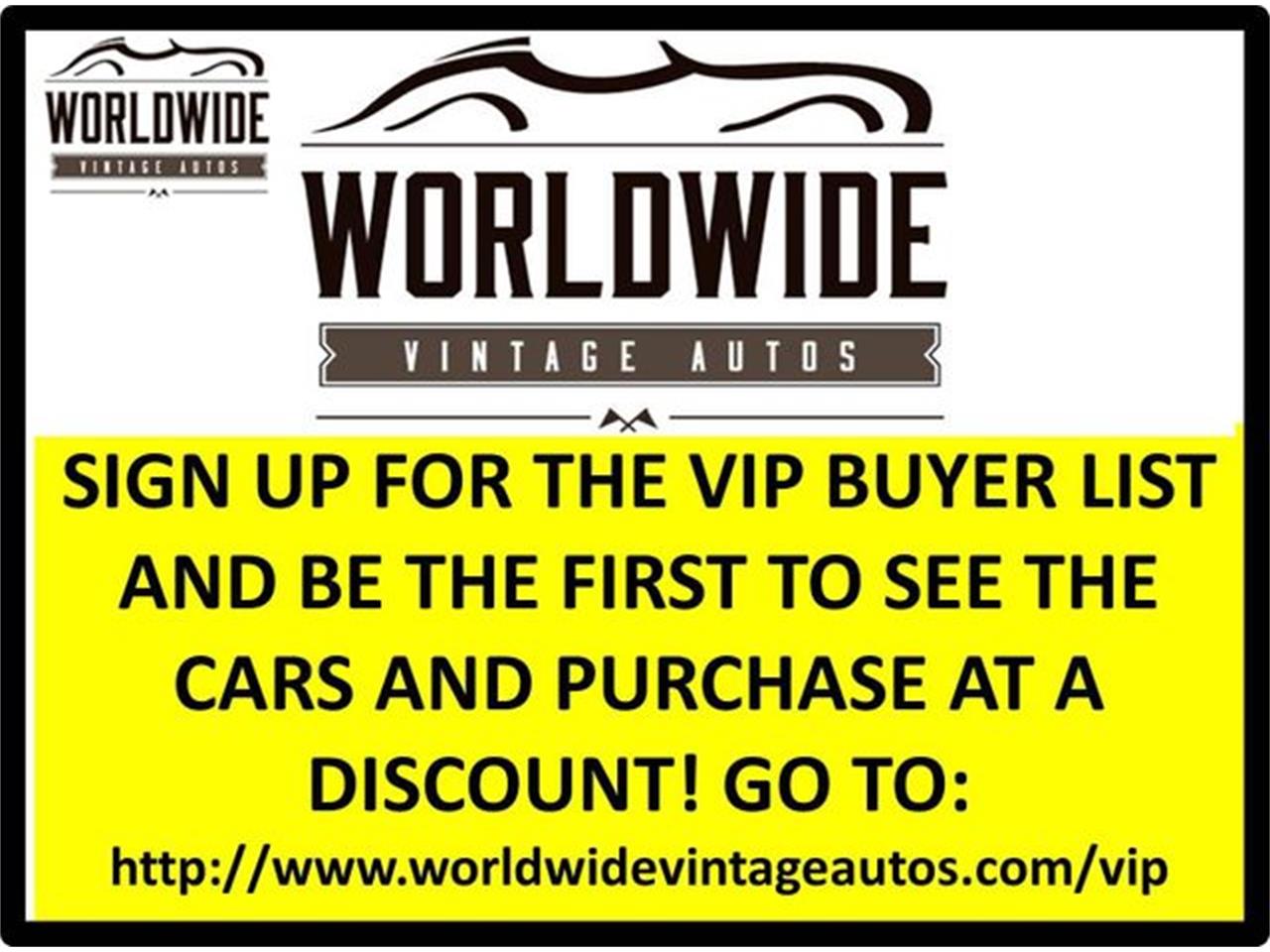 Vehicle Description
Worldwide Vintage Autos is pleased to present this 1978 Chevrolet Corvette. Collector owned and stored in heated / air conditioning garage since new!
HISTORY
1978 was the 25th anniversary of Corvette. To celebrate a competely re-designed body was rolled out with new "fastback" styling. The new wrap-around rear window provided much more space behind the seats but was not a hatchback. Access to the storage space is still accessed from behind the seats. All Corvettes this year came with special 25th anniversay badging. A special "Anniversay Edition" included a unique Charcoal Silver/Silver Metallic two-tone paint job for an extra $399. Production of the anniversay edition was not limited and 15,283 Corvettes were eventually sold with this paint. The 1978 Corvette was the pace car for the Indy 500. Chevrolet created a limited edition pace car replica, this option added over $13,000 to the price of the car (more than the base price!). This car has distinctive Black/Silver two-tone paint with a red pin-stripe. Production of the pace car replica was limited to one for every Chevrolet dealership. This amounted to 6,502 pace cars built in 1978. All '78 Corvettes were built with Rochester Q-Jet carburetors.
SOURCE: VETTEFACTS.COM
SPECIFICS / BUILD INFORMATION
EXTERIOR
-9K original miles.
-Extensive documentation and extras. (Bra, clock, etc)
-Original decals.
-Believed to be all original paint.
-Factory polished wheels.
-T Tops.
-Working power antenna.
INTERIOR
-Original interior in excellent condition.
-Original dash looks show room new.
-Original gauges.
-Original GM stickers and labels.
MECHANICAL
-Chevy 350 V8. 9K Original miles.
-Turbo 350 automatic transmission.
-Power steering.
-Power brakes.
DISCLOSURE
-There are a few chips / imperfections in the paint. Some minor spider cracking. Front bumper has a minor scrape. (See detailed pictures)
-Minor rip in driver side seat. (see detailed picture)
For more details on any disclosure items please contact a sales agent today at 1-877-422-1570.
The cost of parts and restoration of these vehicles are increasing daily. They are not making any more and, therefore, they are becoming more rare by the day. Buy one complete and ensure your investment for the future. An excellent investment and something you can enjoy daily. Collectible vintage vehicles have historically appreciated at a rate greater than that stock market, gold and other arts and collectibles as documented by many articles and auction result tracking.
NEED MORE DETAILED INFORMATION? CALL US AND WE WILL HELP ANY WAY POSSIBLE!
1-877-422-1570
WORLDWIDE VINTAGE AUTOS [. C O M ]
FINANCING:
JJ BEST BANC. COLLECTOR CAR FINANCING
800-872-1965
Please mention you are working with Worldwide Vintage Autos in order to expedite the process. For financing, Down Payment required by lending institution will be due within 72 hours of deposit in addtion to deposit. Down Payment is refundable.
DEPOSITS:
Deposits to hold vehicles is $500. Upon payment of the $500 deposit, the vehicle will be held for 72 hours pending final payment. Deposits are non-refundable due to i). the vehicles are taken off the market and we turn down other buyers during the 72 hour period and ii). there is significant re-marketing costs associated with relisting / remarketing our vehicles. Inspections should be performed prior to putting a deposit down on a vehicle.
INSPECTIONS:
We encourage inspections. We disclose known defects and imperfections but we are not you. Purchasing a vehicle is very subjective. Come visit our showroom in Denver, CO, we would love to meet you in person! We require inspections to be done prior to putting down a deposit.
SHIPPING:
We recommend having our shipping coordinator facilitate the transport of your new vehicle. We can handle all shipping arrangements in-house, so you know where your vehicle is from point 'A' to point 'B'. We highly suggest using only enclosed shipping to protect your investment. We use Central Dispatch and they ensure all carriers are licensed, insured and bonded.
INTERNATIONAL BUYERS:
We have sold and shipped vehicles all over the world, with happy customers in Canada, Europe, Australia, New Zealand, Japan, South America, and the Middle East, just to name a few. We can
Vehicle Details
Location:
Denver , Colorado
Seller
Worldwide Vintage Autos
Denver , CO 80216
(877) 422-1650
Similar vehicles
2003 Chevrolet Corvette
2003 Chevrolet Corvette 50th Anniversary Convertible. This is a 2-owner car with only 11,000 original miles on it. Convertible top has only been do...
Cadillac, MI
1967 Chevrolet Corvette
LS6 / 5.7L fuel injected engine (casting# 12561168 / Heads 243). Manual 6 speed transmission. Painted Marina Blue / White. Blue Bucket seat interio...
New Braunfels, TX
1957 Chevrolet Cameo
1/2 ton, 283 CI, 4 speed hydramatic transmission, 15" wheels, 15" radial white wall tires, tinted windows, polished wood bed. 59,000.00 miles since...
Dodge Center, MN
Recently viewed
1974 Chevrolet Corvette
1974 Chevrolet Corvette Stingray Real nice all original matching numbers 350 motor that only has 78,000 miles is my 1974 Corvette Stingray. Great s...
Cadillac, MI
1963 Chevrolet Corvette
1963 Corvette Convertible Daytona blue exterior , dark blue interior matching original paint and trim codes on original trim tag. 327-300 Engine ...
West Chester, PA
1969 Chevrolet Corvette
The owner of Heartland Classics has decided to sell one of his personal favorites - this 1969 427 Corvette Coupe with Turbohydro 400 Auto transmiss...
Effingham, IL