Used 1978 Porsche 911SC for sale in Costa Mesa, CA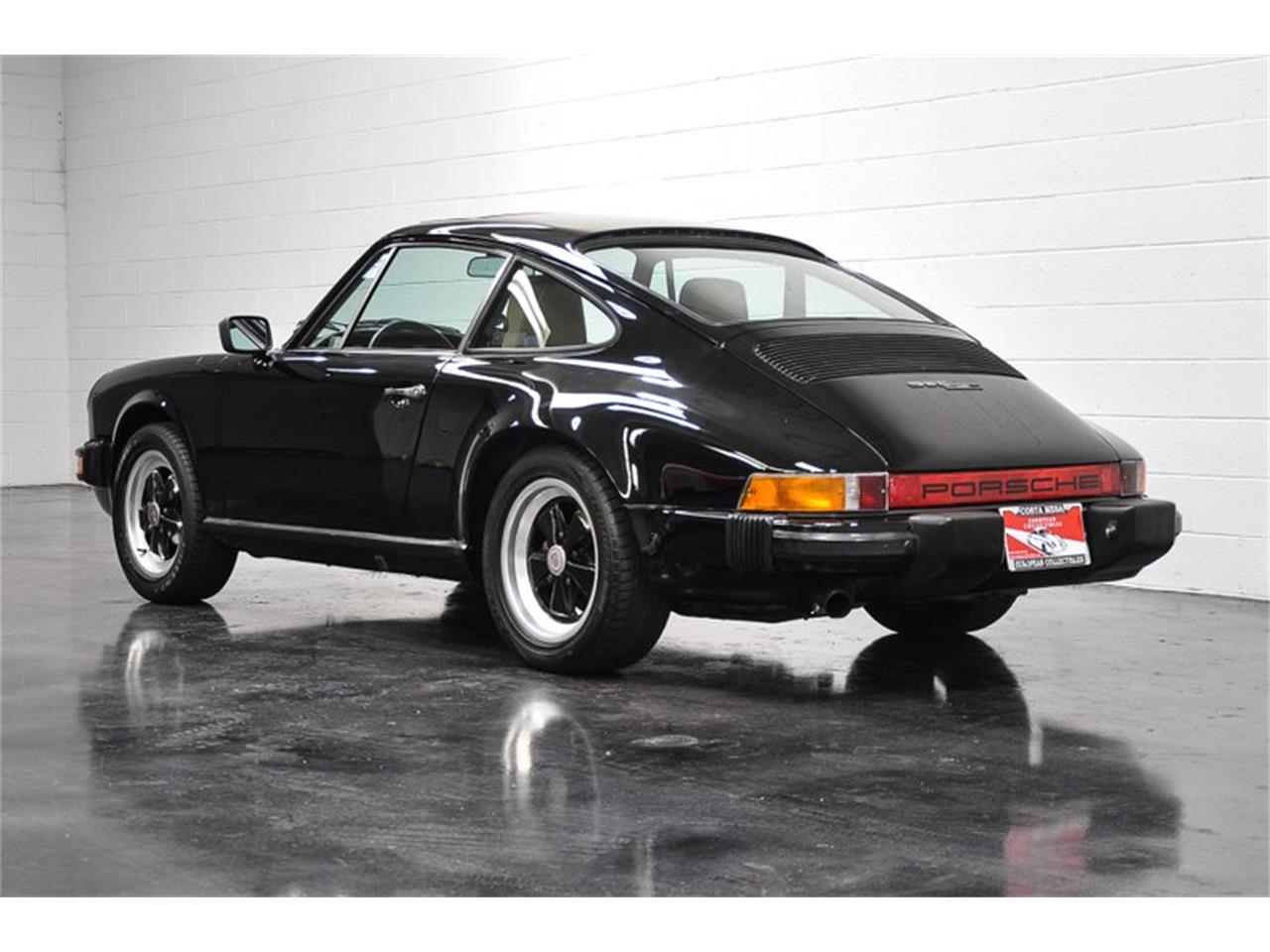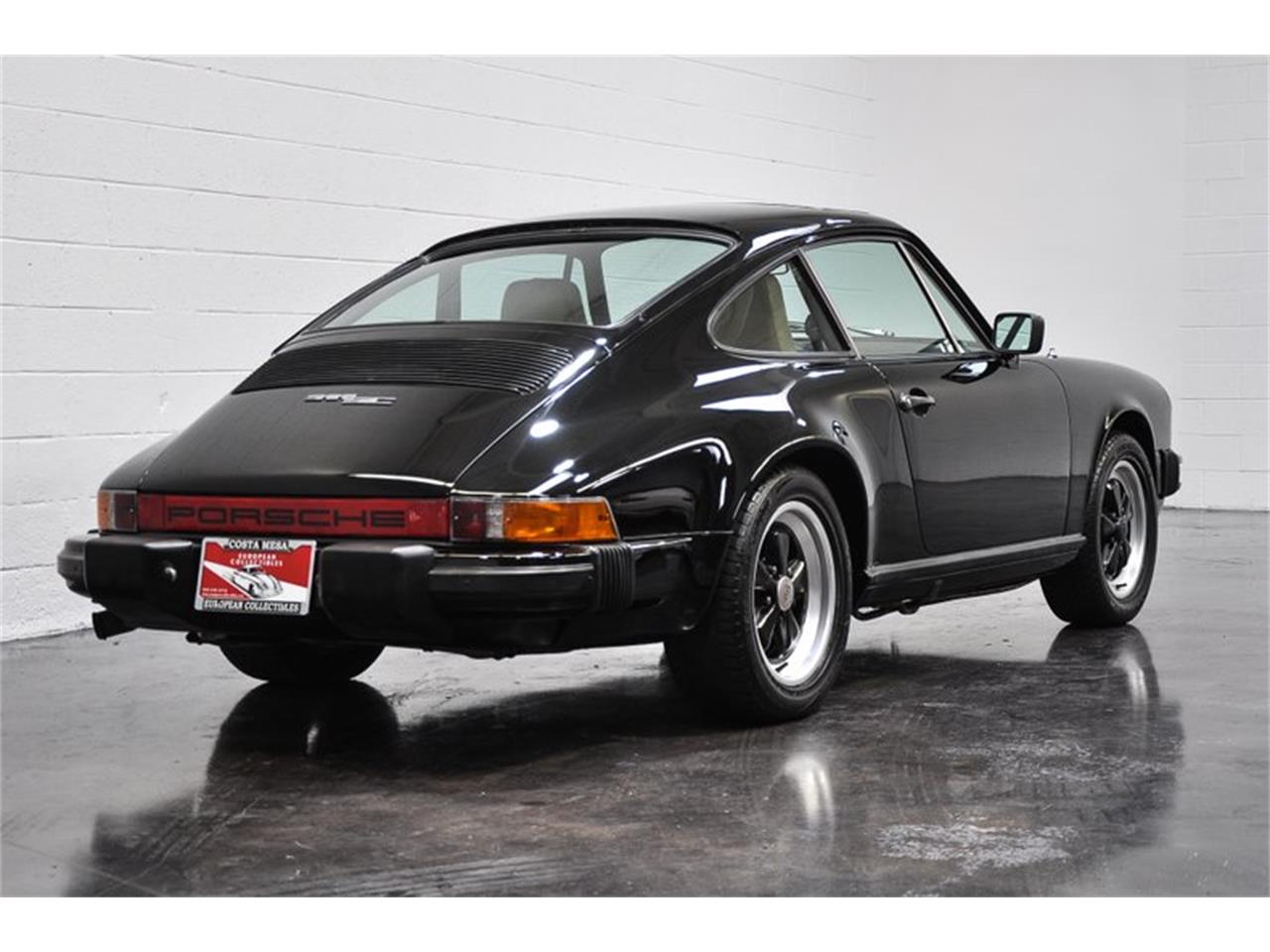 Vehicle Description
1978 Porsche 911 SC Coupe VIN 9118200471 471th built of the L-Series out of 2,436 produced in 1978 Completed September 1977 for the 1978-year model, finished in classic black with an original beige interior. A low-mile example is in beautiful condition and in excellent mechanical condition. The 911SC's were the most durable Porsche's ever built and the way this car has held up proves this. Truly one of the best 911 Porsche's ever built and a dream to drive! Specification Horizontally opposed, overhead-cam, six-cylinder 3.0L flat six, aluminum engine. Capable of outputting 172 HP at 5,500 RPM with 189 ft-lb of torque at 4200 RPM. 915/61 five-speed manual transmission. The front suspension consists of MacPherson struts with single lower transverse A-arms. Rear suspension is independent with semi-trailing arms. Porsche 911SC (1978-1983) In 1978, Porsche introduced the new version of the 911, called the '911SC'. Porsche reintroduced the SC designation for the first time since the 356SC (as distinguished from the race engined 356 Carrera). There was no Carrera version of the 911SC. It featured a 3.0-litre engine with Bosch K-Jetronic fuel injection and a 5-speed 915 transmission. Originally power output was 180 bhp, later 188 bhp and then in 1981, it was increased to 204 bhp. In 1981 a Cabriolet concept car was introduced at the Frankfurt Motor Show. Not only was the car a true convertible, but it also featured four-wheel drive, although this was dropped in the production version. The first 911 Cabriolet debuted in late 1982, as a 1983 model. This was Porsche's first cabriolet since the 1965 Porsche 356. It proved very popular with 4,214 sold in its introductory year, despite its premium price relative to the open-top targa. Cabriolet versions of the 911 have been offered ever since 1983. It was during this time, that Porsche AG decided the long-term fate of the 911. In 1979 Porsche had made plans to replace the 911 with their new Porsche 928. Sales of the 911 remained so strong, however, that Porsche revised its strategy and decided to inject new life into the 911 editions. 911 SC sales totaled 58,914 cars. Peter W. Schutz (CEO Porsche AG 1981-1987) wrote: The decision to keep the 911 in the product line occurred one afternoon in the office of Dr. Helmuth Bott, the Porsche operating board member responsible for all engineering and development. I noticed a chart on the wall of Professor Bott's office. It depicted the ongoing development schedules for the three primary Porsche product lines: Porsche 944, Porsche 928 and 911. Two of them stretched far into the future, but the 911 program stopped at the end of 1981. I remember rising from my chair, walking over to the chart, taking a black marker pen, and extending the 911 program bar clean off the chart. I am sure I heard a silent cheer from Professor Bott, and I knew I had done the right thing. The Porsche 911, the company icon, had been saved, and I believe the company was saved with it.
Vehicle Details
Location:
Costa Mesa, California
Seller
European Collectibles
Costa Mesa, CA 92627
(888) 707-7849
Similar vehicles
1978 Porsche 911SC in Carnation, WA
1978 Porsche 911SC Coupe – Rare Minerva Blue metallic paint. Recent cosmetic Restoration of a very solid "SC Coupe.Please note, we are currently do...
1983 Porsche 911SC in San Diego, CA
This 1983 Porsche 911SC Targa is finished in gorgeous Moss Green Metallic with beige leather interior. This incredible motorcar has been meticulous...
1994 Porsche 964 in Philadelphia, PA
1 of 267 Produced For North America Only 63,200 Miles From New Finished In Special Order Midnight Blue Metallic Complete With COA, Manuals, Tools, ...
Recently viewed
1983 Porsche 911SC in Dayton, OH
To Be OFFERED AT AUCTION WITHOUT RESERVE at RM Sothebys' The Taj Ma Garaj Collection event, 28 September 2019. Matching-numbers example Three-owner...