Used 1979 Triumph Spitfire for sale in Rye, NH
Vehicle Description
A fun Spitfire that starts and runs well. a project car that needs some attention. CD sound system behind seats. Call for more info. History of the 1962-1980 Triumph Spitfire Triumph was caught flat-footed by rival BMC's introduction of the Austin-Healey Sprite and the MG Midget. Needing a low-priced sports car of its own to compete, Triumph turned to the rather lackluster small Herald sedan as potential small sports car underpinnings. Giovanni Michelotti, Triumph's favorite Italian designer came up with a design for the Herald chassis that unlike the Sprite and Midget, was truly beautiful. Named after the famed Battle of Britain fighter plane, the early Spitfire's beauty was, however, largely skin deep. Even with twin SU carbs, the Herald's tiny 1.1 liter engine made little power and the swing axle rear suspension made for potentially hazardous handling near the limit. More power came with the Mk II and these early cars are quite desirable if the driver respects the limitations of the rear suspension design. U.S. pollution and safety regulations began to hit the Spitfire after 1967 with the Mk III heralding revised (and less attractive bumpers) and less horsepower in spite of a displacement increase to nearly 1.3 liters. In 1970, Michelotti once again turned his attention to the car, cleaning up the front and rear and engineers finally resolved the treacherous swing axles. This variant was dubbed the Mk IV. The final variant arrived in 1973 with the insertion of the 1500cc unit from the MG Midget appropriately named the Spitfire 1500. It remained unchanged until 1979 when it gained large, rubber bumpers before bowing out entirely in 1980. All Spitfires are attractive, inexpensive to maintain, easy to find parts for and offer a great deal of fun for the money. Their high production numbers also mean that examples are relatively simple to locate. <From Hagerty.com>
Vehicle Details
Location:
Rye, New Hampshire
Restoration History:
Unrestored
Engine Condition:
Running
Drive Train:
Rear-wheel drive
Seller
Brit Bits
Rye, NH 03870
(888) 865-0271
Similar vehicles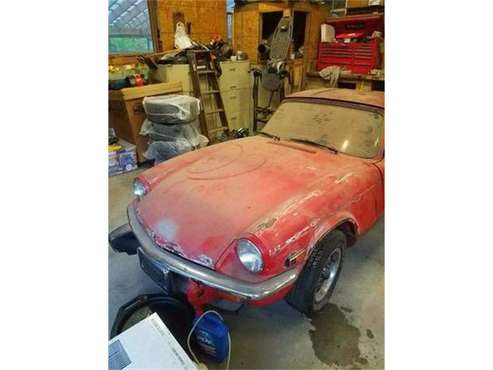 1976 Triumph Spitfire in Cadillac, MI
1976 Triumph Spitfire Convertible with lots of extras. Comes with Hard top and a new soft top. Brand new interior. New seats and carpet. New dash. ...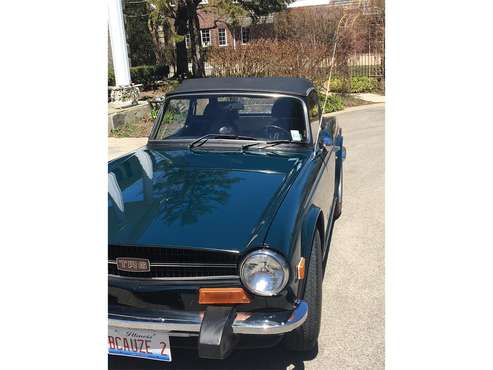 1974 Triumph TR6 in Highland Park, IL
1974 TR6 convertible. Mallard blue with black interior and black soft top and matching factory hard top. Overdrive. 41k miles. Excellent condition ...
Recently viewed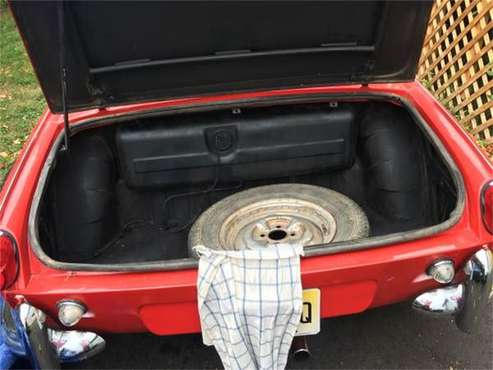 1963 Triumph Spitfire in Cadillac, MI
1963 Triumph Spitfire convertible. Solid example--runs strong and drives, but needs work (cannot be driven due to poor brakes at present). Missing ...
1974 Triumph Spitfire in Cadillac, MI
1974 Triumph Spitfire 1500 Convertible! Drive as is or restore as you go! Started right up after sitting in storage over winter! Needs some TLC! En...