Used 1981 Fiat Spider for sale in Barrington, IL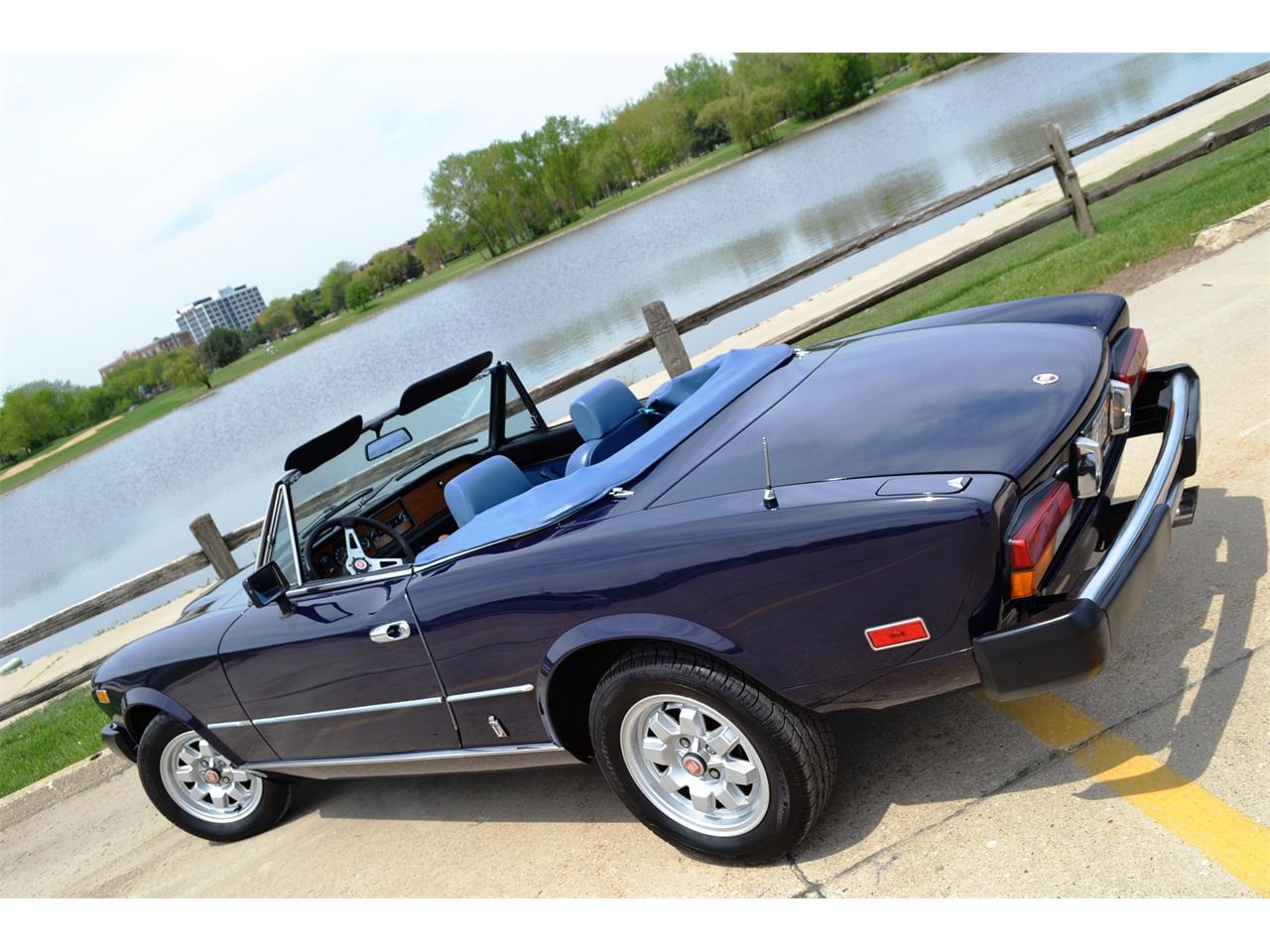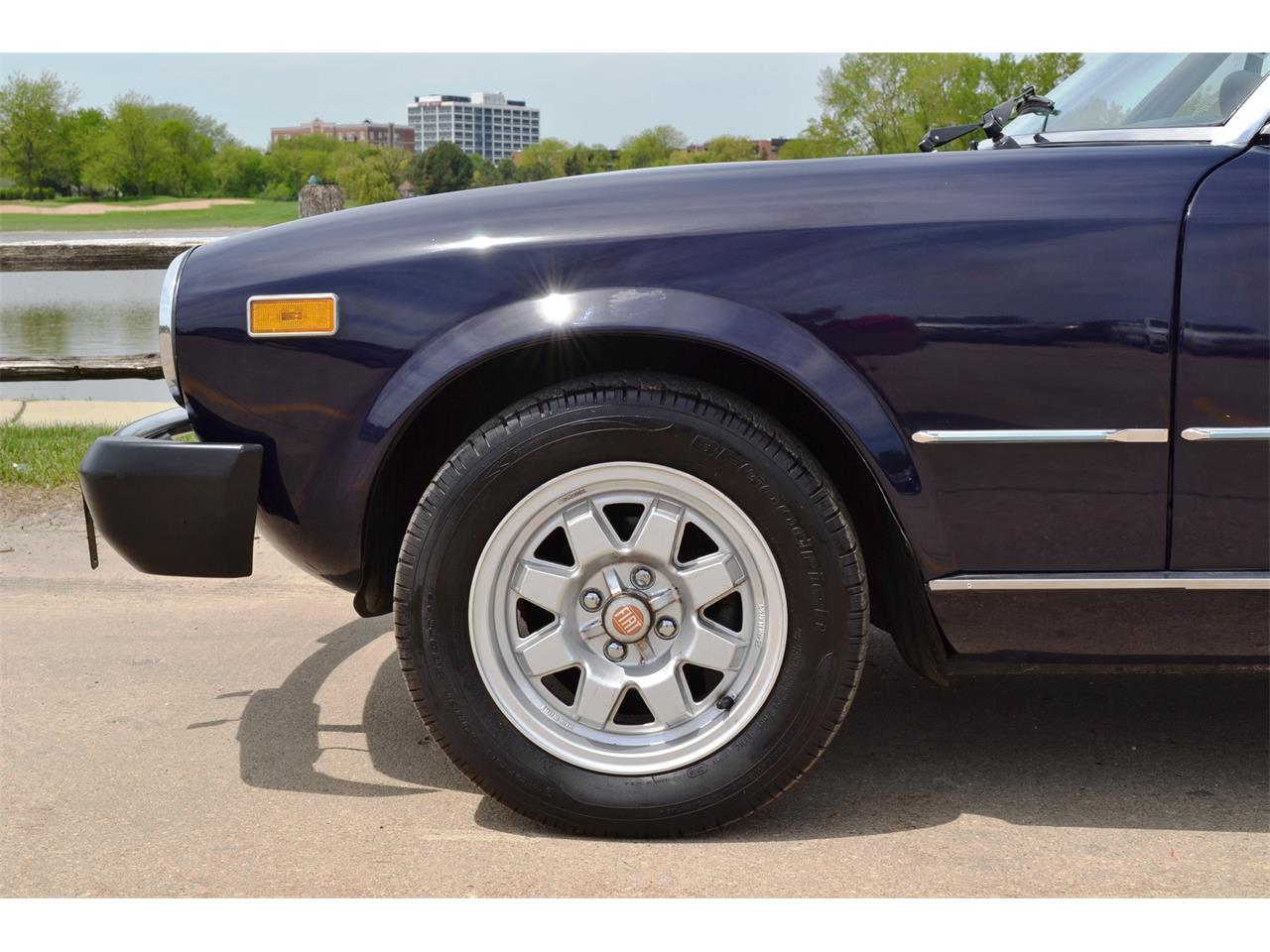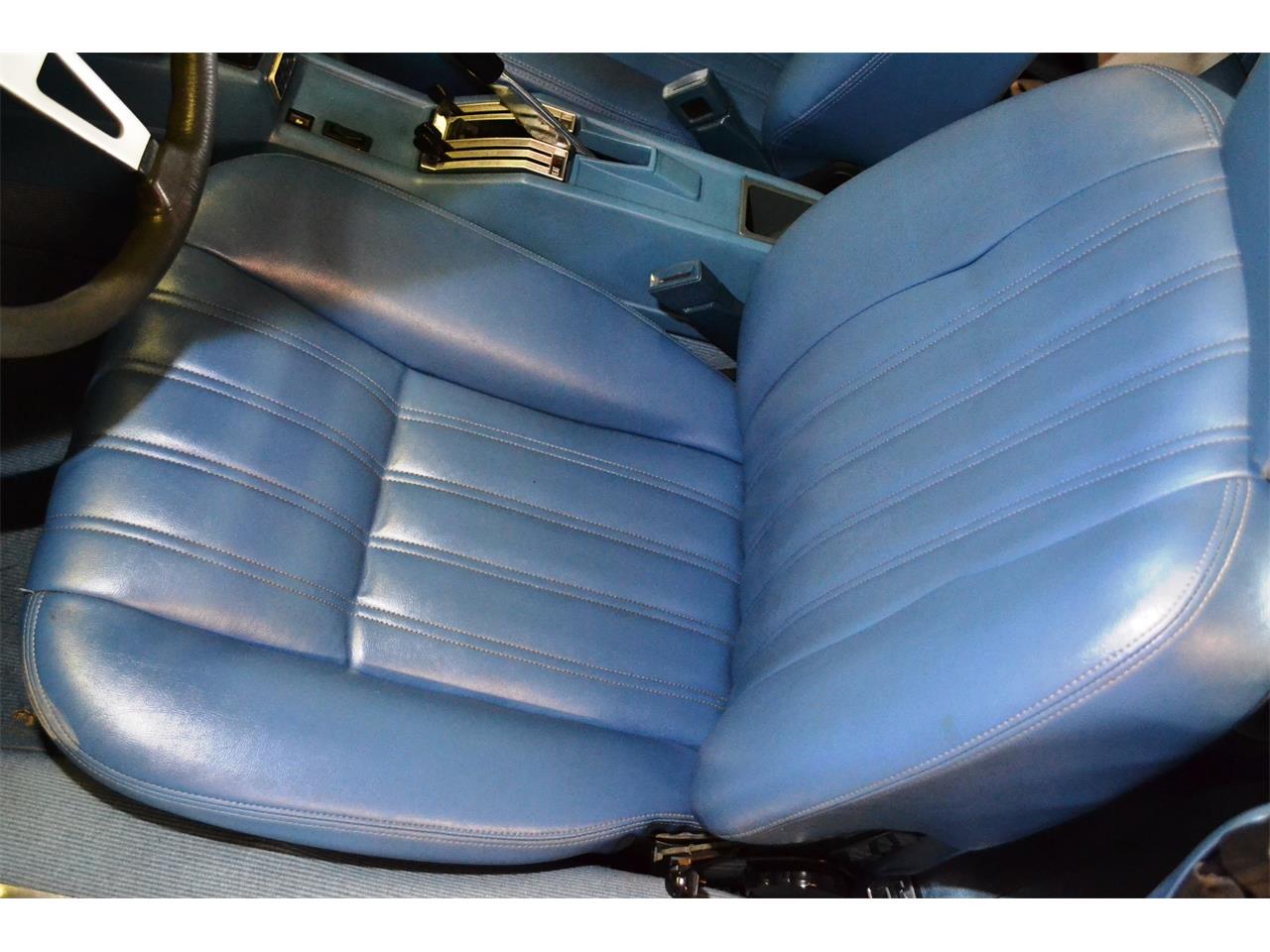 Vehicle Description
Overview Roadster Salon is the largest restorer of Italian vintage convertibles in the US. While our focus is restoration and re-engineering spiders to a contemporary standard, we also have a limited selection of low mile, original cars. When we come upon one of these rarities, they are typically Roadster Salon certified, so that they are eligible for our 1 year limited warranty. Certifying a nearly 40 year old car is a challenge. It requires all major components to be put through our evaluation process. Even the most well cared for, ultra-low mile examples are subject to deterioration over time. Gaskets, seals, bushings and other rubber components dry out as they age, causing leaks and potential reliability concerns. Each Roadster Salon certified example goes under an arduous process that takes between 50-100 man hours of labor to complete. All wear items are thoroughly inspected, repaired or replaced. This includes tires, suspension components, drive line seals and gaskets, and more. The result is a low mile car that can be driven with confidence anywhere in the country. Consequently, Roadster Salon spiders are the first choice for buyers who value quality and reliability in an original spider. Car History and Cosmetic Impressions We were told this is a one owner car. It was purchased from a customer in his 80's who was no longer physically able to drive it any longer. Until recently, he drove the spider about 500 miles a year during the Summer only. Consequently, the car is rust free. Undercarriage, exterior and interior are all impeccable, like a trip back in time. No smells or signs of abuse anywhere. Exterior looks brand new, with no dings or excessive scratches to mar its lovely profile. A few words about the interior. While the blue on blue combination would not be our first choice, it is quite rare and unique. No dash crack or imperfections. Seats, console and door panels look like new. While the original interior is exceptional, changing to tan, black or red would be a simple procedure. A customer looking for a color combination that is more dynamic and extroverted can request a color change for a small charge. Since the car did not come from a sunny climate, there is no UV damage to the interior or exterior. No components appear faded or worn. Exterior paint is very shiny and looks wet. Since it would be very unusual for a nearly forty year old car to look this nice, we suspect the car was repainted at some point. However, there are no obvious signs this was done, like over-spray or tape lines. If the paint is not original, the work was very high-end and meticulous. Driving Impressions There are barely 17K original miles on the odometer, and the car drives every bit as tightly as you would expect an ultra-low mile example to drive. Following our service work, its manners improved even further. This is an extraordinary example by any measure. One of nicest examples known to remain. Acceleration, braking and handling are all fresh and feel like new. I owned a new one back in the early 1980's, and the driving comparison is virtually identical. A well sorted spider is intoxicating to drive, whether on a warm sunny day or cool evening. They are great cars that manage to combine elements of a contemporary driving experience with the flair of a vintage convertible. Market Report There are very few spiders comparable to this that are not fully restored. For Roadster Salon to reproduce a Spider at this level, it would be our Avanzato model--at $45K plus. This is a unique opportunity to buy an investment quality spider, fully certified by the Roadster Salon staff, with our exclusive one-year warranty. Today, top quality fuel injected Spider 2000 models have become highly sought after, entry level collectibles. This car represents great value, and can be enjoyed daily, and worry free. VIN # 124CS000177773
Vehicle Details
Location:
Barrington, Illinois
Seller
Roadster Salon
Barrington, IL 60010
(847) 769-7880
Similar vehicles
1977 Fiat Spider in Barrington, IL
Description: 1977 Fiat 124, Lime green, runs and drives, bad color and paint work, non standard upgrades, non-original interior but nice, has potential, 105,196 miles, fun car and inexpensive, non factory wheels.
1972 Fiat Spider in Kentwood, MI
From 1966 through 1980 Fiat manufactured a 2 + 2 convertible sports car called the Sport Spider or later known as just the spider. It was manufactured by Italian Pininfarina and was a front-engine, rear drive automobile designed by Tom Tjaarda. It...
Recently viewed
1980 Fiat Spider in Rancho Cucamonga, CA
1980 Fiat 124 Spider, The car is an original California car, with NO rust, original paint getting thin in places but still good (Front hood exception- one repaint) with few blemishes overall. The Only Once Original concept kept me from repainting ...
1979 FIAT 124 Spider in Chatham, NY
1979 Fiat 124 Spider Roadster. 65298 Actual Miles - Extensive documentation to include log book. Recent tune, oil service, safety inspection, new battery, new tires and new soft top. NO RUST EVER - Runs and drives 100% - Interior is flawle...
Fiat Spider Covertible in Islip, NY
3 Fiat Spider Covertibles First $2400 takes all 3 cars All three were running when parked in 2014 Selling because storage location is being sold 1972 1600 (red) carburated 1980 2000 (green) fuel injected 1972 1600 (pr...