Used 1986 TVR 280i for sale in Stratford, CT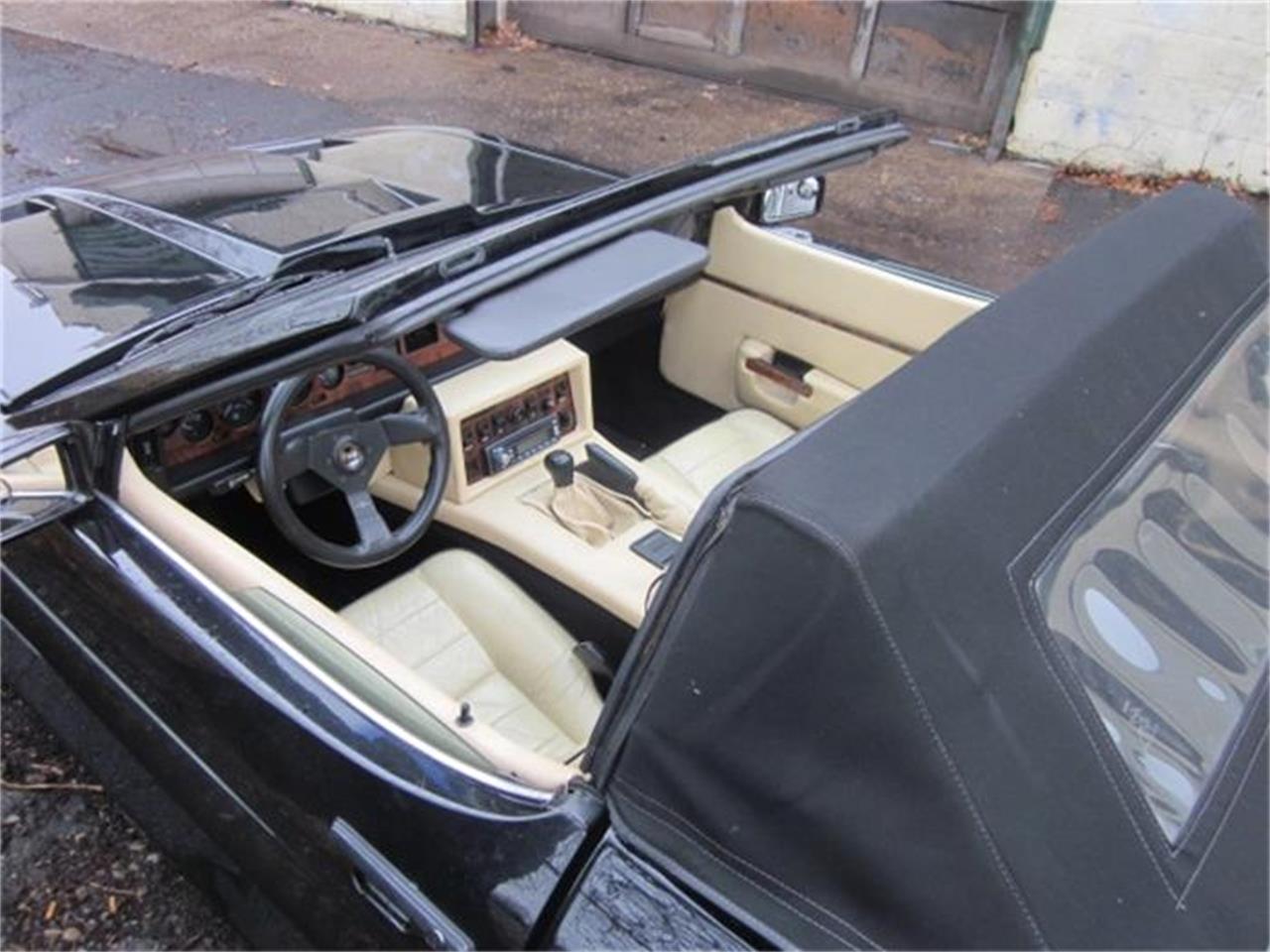 Vehicle Description
38,000 original miles, 2.8 liter Ford V6 with Bosch Fuel injection, four wheel disc brakes, fiberglass body with mostly original paint (a few spots touched up/blended in), excellent original leather interior and cloth 3 position drophead convertible top, excellent mechanicals. A/c currently out of car (for some unknown reason, a previous owner thought the car would be 'lighter' with it removed) but is included in the sale. Properly serviced and in excellent driving condition. Although a very rare car, the pieces that 'make' a TVR are all more or less 'off the shelf.' Cortina front end, Jaguar XJS diff, 160 hp Ford V6, and a front bodywork/style similar to the period Lotus Elite/Eclat. And one of 862 convertibles built (and 400-500 imported) with 1987 being the last year of TVR imports ot the USA. Wonderful performance iwth a curb weight of around 2,300 pounds, what this car offers is a fairly exotic shape with easy to service mechancals for the price of a decent (but not really great) MGB. On the road......geez, with all that power and torque in such a light car, it feels like an Aston Martin...smooth, flexible, and fast. Excellent ride, superb handling, and what a neat three position drophead top (far more efficient in use than an old Morgan Drophead). High geared (hence no need for a 5 speed) turning 2.600 rpm at 60 mph, and it will never rust!!!!!!!!!! Also, very quiet on the highway with the top up. New Sony stereo/CD with USB input, aligned, heater works very well, have driven (and enjoyed) this car for most of the year and it has never let me down. Comfy cozy in 20 degree weather, runs cool on the hottest Summer day (from personal experience), and really striking in black with tan leather. What can you get for this price? Simple, reliable, exotic, rare, goes well, the top goes up and down, comfortable, and.....not much money. A rare combination nowadays. And a genuine bargain in the world of exotic cars. Been enjoying this TVR since last year, has been aligned, fluids changed, modern Sony stereo/CD with USB input, heater worked efficiently on a 20 degree night, starts instantly, drives wonderfully.
Vehicle Details
Location:
Stratford, Connecticut
Exterior Color:
Unspecified
Seller
The New England Classic Car Co.
Stratford, CT 06615
(888) 458-1711
Similar vehicles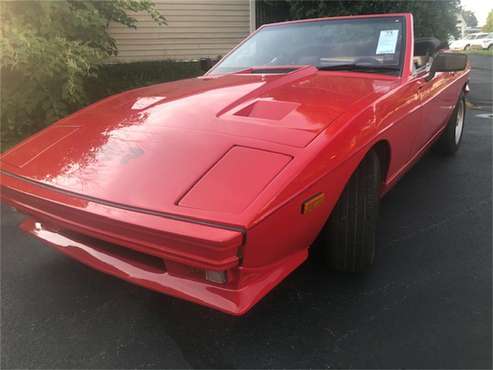 1986 TVR 280i in Stratford, CT
10,000 original miles, excellent crack free body with beautiful red paint, presumably original. Black leather interior, 2.8 liter Ford V6 and Ford transmission. Of all of the 280is we have had, this one seems the fastest. All electricals work, has...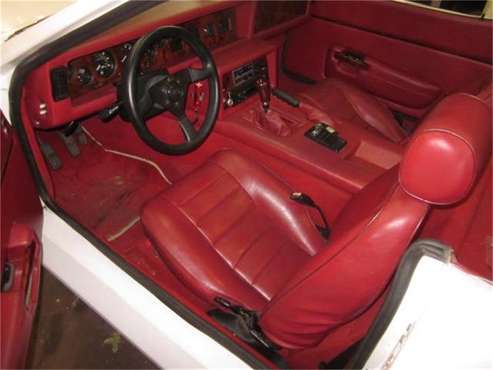 1987 TVR 280i in Stratford, CT
A rare find.........17,000 original miles and, in many ways, almost like new. One of the very last TVRs ever imported to the USA. Excellent fiberglass body and tubular space frame chassis, Ford Cortina front end and disc brakes, Jaguar XJS rear di...
1984 TVR 280i in Stratford, CT
What a find.........ONE FAMILY owned since new, 3,000 documented miles, an incredible example of an awesome car. 2.8 liter Ford V8 engine, tubular space frame chassis, all independent suspension, four wheel disc brakes (inboard in the rear) with ...
Recently viewed
1968 TVR Vixen in Stratford, CT
A super rare example.....117 built, 47 LHD. And this is ever rarer being prepared for legal USA import back in the day with dual master cylinder and other DOT requirements. Rumor has it......one of only 2 left in this specification. Excellent fib...