Used 2006 Ford GT40 for sale in Boca Raton, FL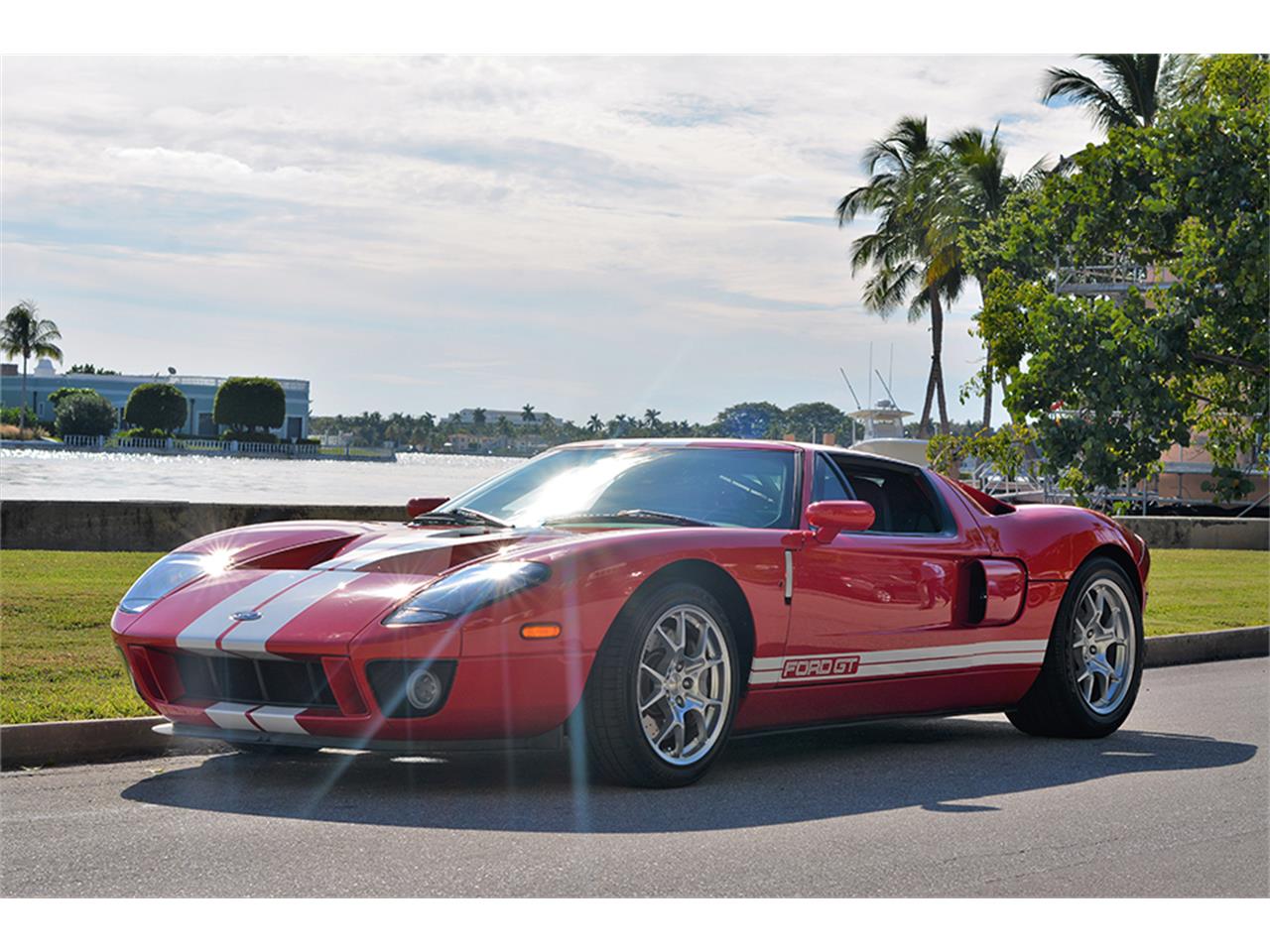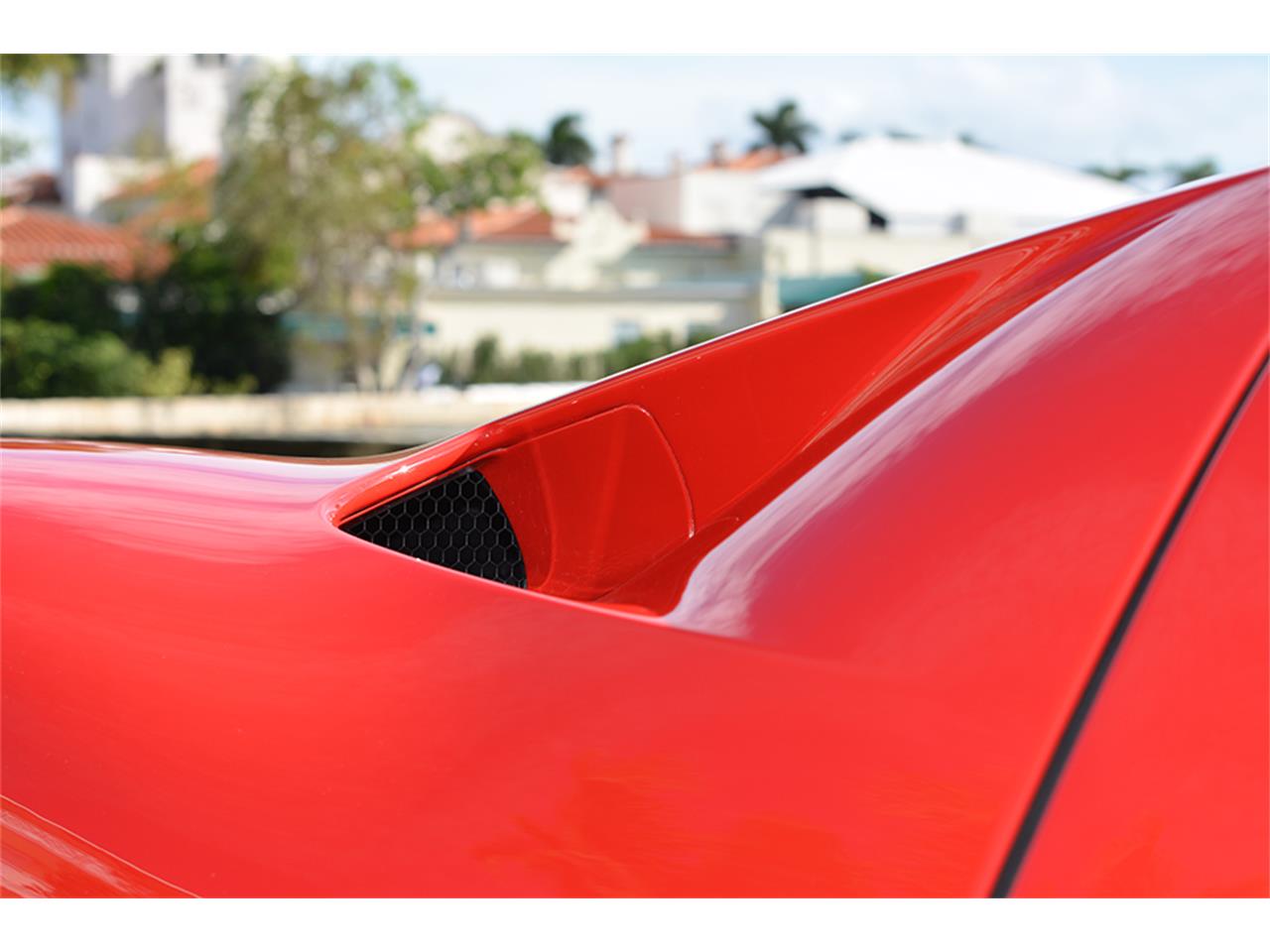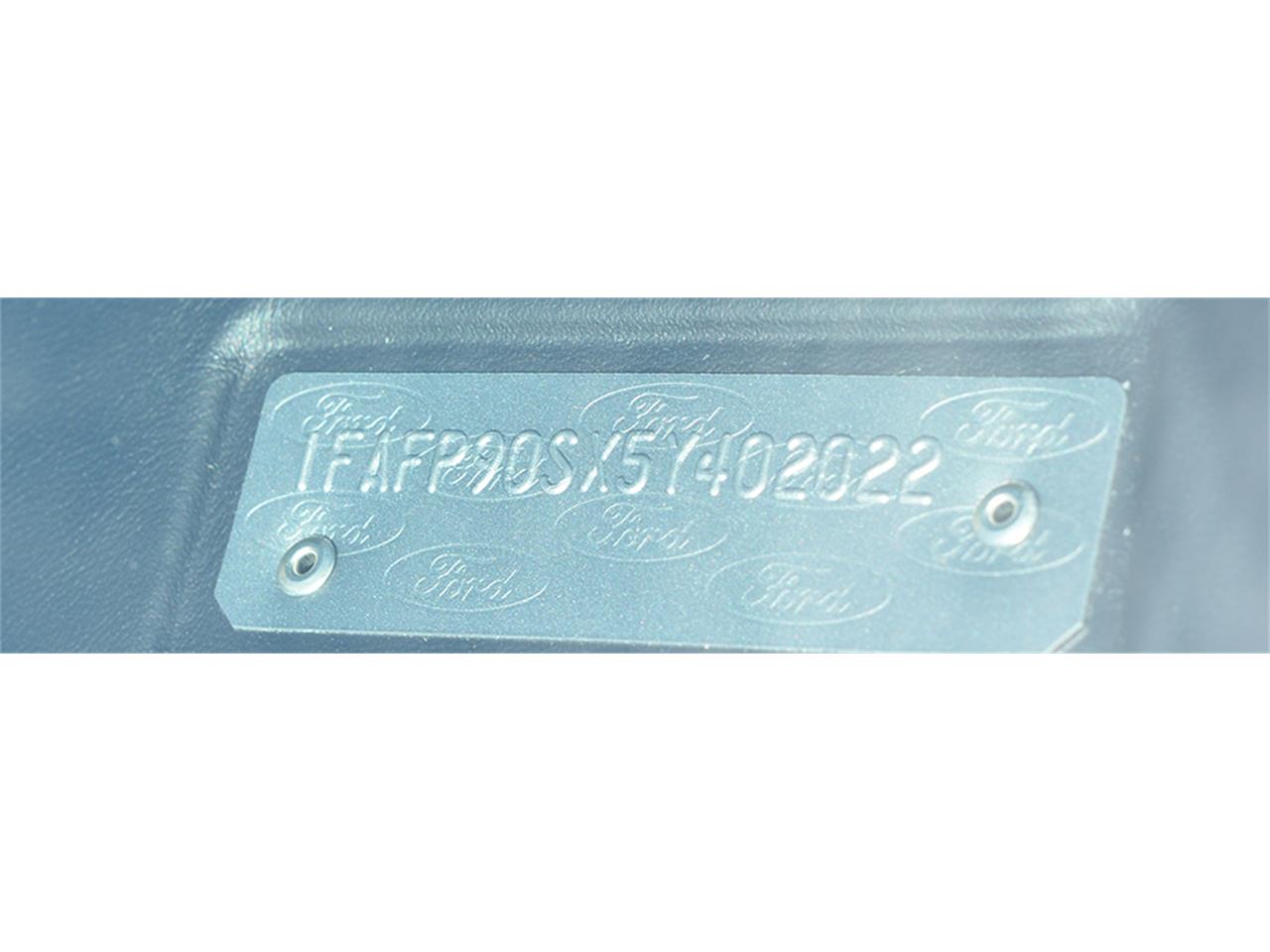 Vehicle Description
Exterior: Colorado Red with white Centennial racing stripes....The absolute best color combination Interior: Black Leather with carbon fiber structure sport seats. (has the new car smell) Transmission: 6/Speed manual (Ricardo) Engine: supercharged and intercooled DOHC 32-valve V-8, aluminum block and heads, Ford EEC-V engine-control system with port fuel injection, 328 cu in, 5374cc Horsepower: 550hp @ 6500 rpms. Performance: 0-60 in 3.5 seconds 0-100mph in 9.0 seconds 1/4 mile: 12.0/118mph Top Speed: 190mph (drag limited) Serial number: 1FAFP90SX5Y402022 Mileage: 3747 This will be a sale by a "Private owner, not a dealer. Garage Memories has an auto museum with lots and lots of incredible vintage cars....American, British, German and Italian vehicles. This 2005 Ford GT was offered in one trim level, leather trimmed seats with carbon fiber structure. with only a handful of available options. (4) It features an aluminum chassis with double-wishbone suspension, 18-inch front and 19-inch rear wheels, special high-speed tires. It is powered by a supercharged 5.4-liter aluminum V8 engine putting out 550 horsepower and 500 pound-feet of torque through a six-speed manual Ricardo transmission and limited-slip differential. Standard equipment included are the HID headlights, air-conditioning, keyless entry, power windows and a CD audio system. The only options offer are these 4 and this car has all 4. 1. The upgraded McIntosh audio system with four-channel amplifier, eight inch subwoofer with one inch A pillar speakers. 2. BBS lightweight forged aluminum wheels 3. Brembo red painted brake calipers. 4. Full-length racing stripe. The supercharged V-8 is mid-mounted for perfect weight distribution and incredible handling. It has an aluminum chassis, superplastic-formed aluminum body panels, a capless fuel filler, cross-drilled Brembo brakes and a carbon-fiber engine cover. This car really is a technological tour de force. Once the large rear engine cover is opened, anyone who loves and appreciates a true "SuperCar" will instantly enter a state of uncontrollable drooling. As a 6' driver, I really enjoy the surprisingly roomy accommodations for even 6-plus-footers. Any lucky passenger will enjoy the same comfort and room. The cockpit offers a blend of old and new -- the wide gauge cluster with center-mounted tach, the red starter button a metal shift knob, large toggle switches and carbon-fiber seats remind you of its more primitive heritage, while the magnesium center console and illuminated climate controls lend a modern and civilized touch. When you buy a car at an auction...you have no idea how that vehicle is going to run and drive. This very special Showroom Condition 2005 Ford GT40 is a car that you could pick up in South Florida and drive Coast to Coast in complete comfort and safety. We also love the fact that we can get to know on a personal basis those who purchase our cars. Many we gladly buy back after a few years and sell them another wonderful collectable car. Finally, we welcome any pre-inspection of our cars by an Inspection company that is hired by a potential buyer. If they have the proper insurance and a valid Driver's license we let them drive the car as well. We have a lift on the premise and we welcome your careful inspection. We are extremely proud of the cars we offer which has resulted in a 100% feedback rating for more than 16 years. We sold our 1st vintage car on Ebay on March 15th of 2000. Prior to that, for 40 years we sold almost every car through print media. The question we are always asked "How do you find all of these incredible cars?" The answer is simple. We have been collecting the best of the best since 1960! During these past 56 years we have met 1000's and 1000's of wonderful guys & girls who love this hobby as much as we do. Unfortunately many have and do pass away and when they do the families call us. We never try to just "Make a sale" because a sale is usually a one time event. Instead, we do our best to "Make a customer" because a customer is forever and that's a VERY good thing in business. This car has been driven a total of 3,748 miles since delivered new in 2005! That equates to an average of 268 miles a year!
Vehicle Details
Location:
Boca Raton, Florida
Exterior Color:
Colorado Red
Exterior Condition:
Excellent
Engine Condition:
Running
Similar vehicles
1965 Ford GT40 in Plymouth, MI
1965 Ford GT40 by Active Power Cars VIN: NY74779 Check out this gorgeous 1965 Ford GT40 by Active Power Cars! This GT40 was built to enjoy on the...
1967 Ford GT40 in Concord, NC
Built for both the road and the racetrack, this 1967 Ford GT40 replica is a full performance build - right down to the Holman Moody components in t...
Recently viewed
1966 Ford GT40 in Plymouth, MI
1966 Ford GT40 by Superformance VIN: GT40P2148 Check out this phenomenal 1966 Ford GT40 by Superformance! This is a factory built Superformance w...
1965 Ford GT40 in St. Charles, MO
This 1965 Ford GT40 for sale has a 347c.i. Aluminum Head Ford V8 w/ 4bbl Carb, Porsche G50 5-Speed Manual Transmission, Kit from DRB Sportscars in ...
1967 Ford GT40 in Long Beach, CA
GT 40 Kit Car/ Avenger GT/ CARS Movie Replica of Lightning Mcqueen and all stickers removable... Complete body and custom paint restoration by Hot...