Used 1975 Porsche 914 for sale in Oakwood, GA
Vehicle Description
1975 Porsche 914-6 GT Race Car This beautifully built Porsche 914-6 GT has a long and illustrious history. The fender flares are the nicest we have ever seen! They are extremely aerodynamic! The car was built as a single purpose race car to compete in Porsche Club of America Racing. (PCA Club Racing). It would be an extremely competitive car in any vintage racing series! The car has held two track records and has enjoyed 15 Victories. The engine just completed a complete overhaul by a very experienced Porsche technician. The engine is a dual plug 2.8 with oversize high compression racing pistons making it a 2.9.The cylinder heads received new valve guides along with all new valves and retainers. The cams are a custom 11.1 mm lift grind. New timing chains and ramps were installed. The slide plate throttle fuel injection system uses RC Engineering SL2-310 injectors, crank trigger fire,.dual plug ignition, AEM ignition coils, and a AEM Infinity stand alone engine management with a wide band air fuel gauge. There is a Peterson dry sump oil tank with an oil heater. The fuel cell is excellent and the cell foam is in great shape. The car enjoys a clear Florida title. The 914-6 race cars historically were the best handling of all Porsche's! (With the exception of factory built racers). Being mid-engine, they handled extremely neutral.without any bad habits. You can go into a turn very deep, stand on the brakes, turn in, look for your apex, and stand on the throttle, all without worrying about the rear end coming around. A true delight to drive and enjoy. Besides doing real racing, this gem makes an excellent Autocrosser, as it is very light and has immediate throttle response with the slide valve fuel injection! This is the perfect car to learn the art of racing without spending a fortune on a car that will never perform even close to this one! Tires: Front- Hoosier P245/40R17. Rear - Hoosier P315/35R17 Rebuilt Transmission with Wevo Short Shifter Pagid Brake Pads With Super Blue Racing brake fluid.
Vehicle Details
Location:
Oakwood, Georgia
Seller
Dick Barbour Performance
Oakwood, GA 30518
(888) 902-5160
Similar vehicles
1973 Porsche 914 in Cadillac, MI
1973 Porsche 914...This is a really nice...She was born with a 1.7 but has been upgraded to a 2.2L! runs and drives very well!...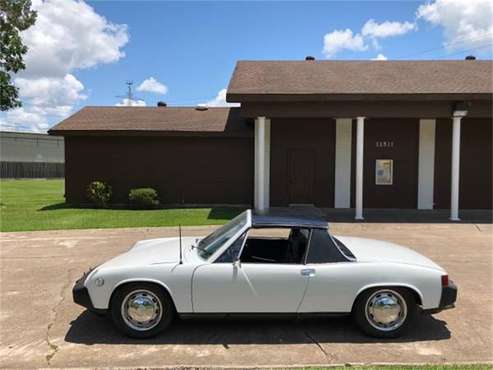 1975 Porsche 914 in Cadillac, MI
1975 Porsche 914 1.8 with original fuel injection . Car is ready to be restored. Seems that it was restored to some level many years ago. This is b...
1994 Porsche 964 in Philadelphia, PA
1 of 267 Produced For North America Only 63,200 Miles From New Finished In Special Order Midnight Blue Metallic Complete With COA, Manuals, Tools, ...
Recently viewed
1975 Porsche 914 in Medina, OH
car is in very nice condition. new paint with new tires and wheels. runs well with the weber carbs up grade. very solid. original pans
1972 Porsche 914 in Plainfield, IL
You have just discovered a beautiful and highly collectible 1972 Porsche 914 Targa. Presented in its original and very desireable Silver Metallic E...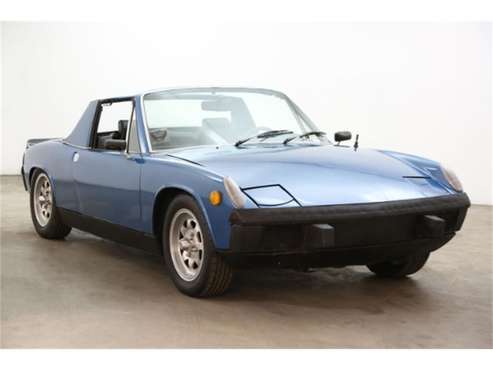 1974 Porsche 914 in Beverly Hills, CA
1974 Porsche 914 This 1974 Porsche 914 is available in a beautiful color combination of blue with a black interior. It comes equipped with a manual...