Used 1984 Jeep CJ7 for sale in Orlando, FL
Vehicle Description
Just Toys Classic Cars is your Jeep headquarters and we are proud to present to you this awesome 1984 Jeep CJ7. As you can see, there is not much of this jeep that hasn't been touched. This black beauty is right and tight and ready for the open road or well off the road. The choice is yours. You just can not go wrong with a sinister looking jeep like this one. The interior has been redone with black vinyl bucket seats in the front and the bench in the rear. These are in great shape and very comfortable. The floors are in great shape and not all rusted out. There has been a killer stereo system installed in this jeep and well hidden away so unwanted eyes and sticky fingers don't try and grab it. It is a marine grade as well so if you get stuck out in some in climate weather you are not going to ruin your radio. This jeep just screams fun in the sun. Under the hood is a 304 V8 that is mated to an automatic transmission. Everything shifts right and tight and just drives awesome. There are 4 wheel power disc brakes all the way around so if you really have to bring some fun to a stop you will not have a problem. As you will see in the pics, a new master cylinder has been installed as well. There has been plenty of maintenance done to this jeep so it keeps running well like it should. This is an awesome jeep that needs to be in your garage today. We offer classic car financing for those that would like to take advantage of the option. They offer great rates and terms with as little as 10% down and no prepayment penalties. This way you can get the vehicle of your dreams and you do not have to take all of the cash out at once. We look forward to speaking with you soon and we look forward to making you the newest member of the Just Toys Classic Cars family. - 304 V8 - 3 Speed Automatic - 4x4 - Custom cage and doors - New Marine grade radio - New Master Cylinder DISCLAIMER: Before you buy any vehicle, sight unseen, it is very important to ask as many questions as possible to make sure you are getting what you expect. The majority of the customers that buy vehicles from us are very happy with their purchases. We recommend that you should inspect cars in person before or have a professional appraisal company of your choice evaluate this vehicle and provide documentation to you at your expense before buying any vehicle from our company. Our description of the vehicle including options and all documentation, provenance have been given to us by the current owner and we make no claims or misrepresentations as to the condition of the vehicle or the options as listed on the ad including the description and documented with the photographs and video for this vehicle. All vehicles are sold AS/IS Where Is with no expressed or implied warranties. Just Toys Classic Cars, LLC represents this vehicle and all vehicles in our inventory solely based on the information and documentation provided to us by the current owner or owners representative. We assume no responsibility or liability based on the current condition of this vehicle or any repairs or modifications or changes you make to bring the vehicle to your standards. I hereby agree to hold harmless Just Toys Classic Cars LLC and their agents, owners, officers, and managers, or employees, and all other persons or entities acting in any capacity on their behalf collectively referred to as Just Toys Classic Cars LLC. Upon review of this disclaimer and purchase of this vehicle, all sales are final upon receipt of all funds rendered and bill of sale delivered. You agree upon reading and understanding this disclaimer, there are no exceptions regarding this transaction. Should Just Toys Classic Cars LLC or anyone acting on their behalf be required to occur attorneys fees to enforce this disclaimer, the purchaser of said vehicle agrees to indemnify and hold Just Toys Classic Cars LLC harmless for all such fees and costs. In the event a law suit is filed regardi
Vehicle Details
Location:
Orlando, Florida
Seller
Just Toys Classic Cars
Orlando, FL 32837
(888) 718-4073
Similar vehicles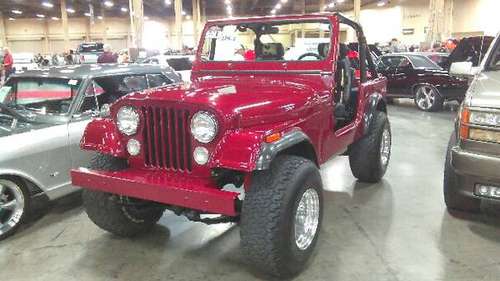 1978 Jeep CJ7 - cars & trucks - by owner - vehicle automotive sale in Stillwater, MN
No texts. Calls only Chevy 350 Automatic Six51two633969 tags: chevy, muscle, jeep, mopar, off road, tags: muscle car, chevy, mopar, ford, road runner, gtx, b body, classic, dodge, plymouth, belvedere, charger, challenger, cud...
1976 Jeep CJ7 in Cadillac, MI
1976 Jeep CJ7 Wrangler Jeep runs great, it's lifted and has winch, warn hubs, aftermarket carb, wheels and tires. Brakes work great. Hard top. Frame is pretty strong, body has some patches, used on a farm a while and a couple times in trails. Its ...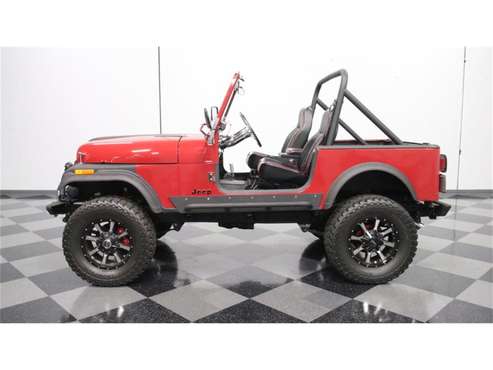 1982 Jeep CJ7 in Lithia Springs, GA
This 1982 Jeep CJ7 is a bona fide four-wheel fun machine. It features enhanced power under the hood to anchor a smooth running drivetrain, as well as ample ground clearance for surmounting any obstacles you might encounter when leaving the confine...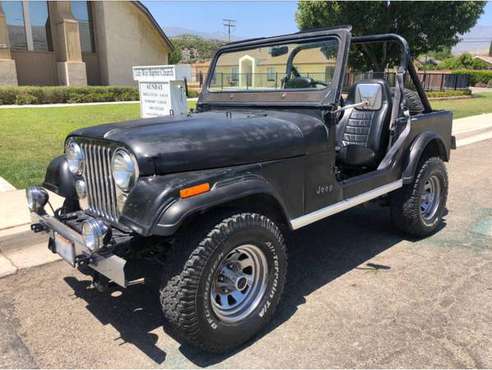 Recently viewed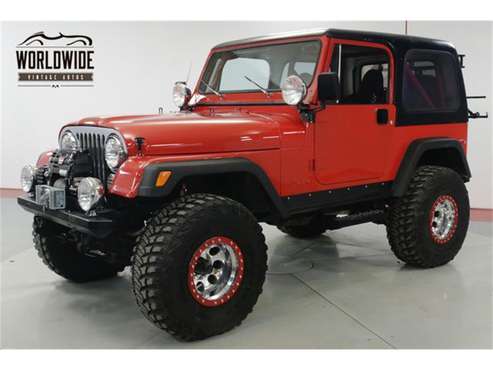 1985 Jeep CJ7 in Denver , CO
Worldwide Vintage Autos is pleased to present this 1985 Jeep CJ. To build this Jeep it would cost approximately $35-40K+ HISTORY The Jeep CJ models are both a series and a range of small, open-bodied off-road vehicles and compact pickup trucks, b...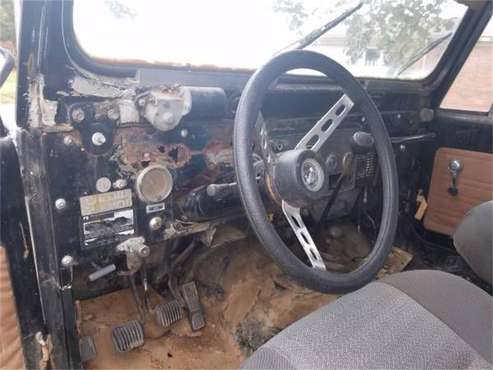 1978 Jeep CJ7 in Cadillac, MI
1978 Jeep CJ7. Clean clear title. 4.2 inline 6 motor, 3 speed manual transmission. 8 inches of lift. 38.5 super swamper tires. Not a show vehicle. Needs metal work. Have new parts to go on it, it can be a nice jeep.Have new floor pans, new dash pa...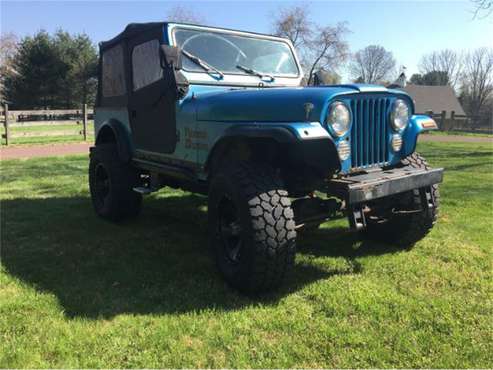 1984 Jeep CJ7 in Cadillac, MI
1984 Jeep CJ7 This is a really well done custom with a TURBO DIESEL conversion and upgraded everything!! This jeep is set up with power steering and rebuilt drivetrain, Upgraded Dana axles, transfer case and transmission. It runs and drives amazin...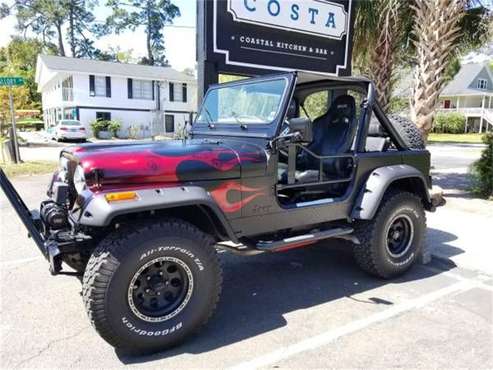 1984 Jeep CJ7 in Cadillac, MI
1984 Jeep CJ7. I have entered it in two Jeep shows in the last year and have taken home trophies in both. Awesome Jeep, ready to drive anywhere and everywhere. 4 wheel drive works perfect. Chevy 3.8 L V6 with cam that runs incredible and is reliab...